IFA: Dell Updates Its PC Portfolio
Dell today debuted completely redesigned additions to its Latitude and OptiPlex portfolio: the Latitude 7000 Series 2-in-1 detachable laptop; the Latitude 3000 and 5000 Series laptops; the Latitude 14 Rugged laptop; and the OptiPlex 9020 and 3020 Micro desktop PCs. Dell also introduced its Chromebox and Chromebox for meetings solutions and new additions to its monitor line-up.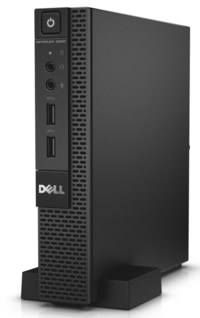 Dell offers encryption, authentication and malware prevention from a single source via its Dell Data Protection portfolio. Dell builds management capabilities into its Latitude and OptiPlex portfolio and the new Dell Client Command Suite offers free automation tools to help reduce time spent on deploying, monitoring and updating systems.
Also introduced today, Dell KACE K1000 Express, is a free IT inventory solution exclusive to Dell customers that manages warranty status, BIOS and driver updates across a company's Dell devices.
Dell's new additions to the Latitude family of commercial PCs offer a variety of work styles and use cases. The new Latitude 13 7000 Series is a secure 2-in-1, combining a lightweight business Ultrabook and a detachable tablet in one device. This "laptop-first" 2-in-1 offers a 13.3-inch display and an ISO-certified backlit keyboard, bolstered by the convenience of Instant Go from sleep mode, a feature often reserved for smart phones and traditional tablets.
Dell is packing new technologies like Intel's Core M chip in its Latitude 13 7000 tablet/laptop hybrid. The chip is Intel's first based on the Broadwell architecture, and is made using the 14-nanometer process.
The Latitude 13 will also have wireless docking capabilities, which will be available for the product, according to a specification sheet. The wireless dock feature will be available for the model.
The company did not talk about the features, but the dock could make possible the wireless streaming of images from tablets to external displays and wireless data transfers to storage devices.
Dell is also providing storage of up to 512GB, the same amount available in Microsoft's Surface Pro 3. But Dell's tablet has a 1920 x 1080-pixel resolution, which isn't not as good as the Surface Pro 3's 2160 x 1440-pixel resolution. Optional LTE broadband connectivity will be available with the Latitude 13. Other features in the Latitude include up to 8GB of RAM, 802.11ac Wi-Fi, a 2-megapixel front camera and an 8-megapixel rear camera.
The new Latitude 12 5000 Series joins the Latitude 14 and 15 5000 Series. The Latitude 5000 Series has a new design that is 20 percent thinner than the previous model. It also offers all day battery life with a 4-cell battery, enhanced materials for durability and enterprise-class support and services.
Designed to meet the budget of small and growing businesses, the new Latitude 14 and 15 3000 Series offers the essential features of a business-class laptop. Thinner and lighter than previous generations and backed by enterprise-class support, the new 3000 Series boasts all-day battery life, a spill resistant keyboard, up to 1 terabyte of storage and 14-inch or 15-inch displays with touch options.
The latest addition to Dell's rugged portfolio, the Latitude 14 Rugged, is built to survive wherever the job takes it. Data is protected from the elements, while enabling performance at high temperatures with fourth generation QuadCool thermal management. It has a 14" outdoor-readable display and standard resistive touch means gloves can stay on. A customizable RGB backlit keyboard enables usability in all environments and Stealth mode allows users to go incognito with a simple keypress.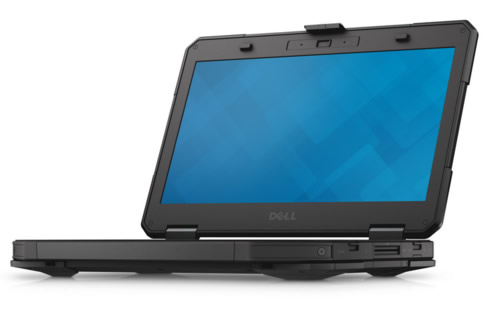 With a chassis design of 1.2 liters, 67% smaller than Dell's smallest desktop form factor, and with five different mounting options, the new OptiPlex 9020 and 3020 Micro PCs answers the needs of smaller - or more specialized - working spaces. The OptiPlex 9020 Micro has been designed for environments where space is limited and security is a priority, while the OptiPlex 3020 Micro provides essential business class performance in a compact unit.
The Dell Chromebox for meetings solution has been developed with the mobile workforce in mind, and allows organizations to hold high definition video meetings across multiple devices. It is powered by the latest Intel 4th generation processor and featuring a 1080p webcam, speaker phone, remote control, as well as all the mounting hardware and cabling needed for placement anywhere.
The range of features makes it flexible for a variety of working and at-home environments with simple mounting options, multiple ports including HDMI, the latest Intel processors, and the ability to output 4K Ultra HD resolution and display to dual monitors.
Each of the desktop models has 16GB solid-state drive, Gigabit ethernet, Wi-Fi, Bluetooth, four USB 3.0 ports and DisplayPort display ports.
The new Dell 55 Monitor has a 55-inch widescreen display that delivers Full HD resolution and a 3000:1 contrast. The monitor automatically adjusts to match the PC's resolution.
Dell also previewed the Dell UltraSharp 27 Ultra HD 5K Monitor, the first display with Ultra HD 5K resolution (5120 x 2880). Ultra HD 5K is equivalent to four times the resolution of QHD and seven times the resolution of Full HD. Dell PremierColor and the anti-smudge / anti-reflective edge-to-edge glass design are responsible for the color accuracy. It also comes with two 16 W integrated Harmon Kardon speakers, six USB ports and one media card reader.
Pricing and Availability
The OptiPlex Micro starts at USD $499 and is available worldwide.
The Dell 55 Monitor is USD $1,049 and is available in the US and Canada.
Chromebox for meetings is USD $999 including one year software support and service and is available in the US.
The Latitude 5000 Series starts at USD $769 and will be available September 25 in the US, Europe and Asia.
Chromebox starts at USD $179 and will be available September 26.
The Latitude 13 7000 Series 2-in-1 starts at USD $1,199 and will be available mid-October worldwide.
The Latitude 3000 Series starts at USD $640 and is available in Asia.
The Dell UltraSharp 27 Ultra HD 5K Monitor is USD $2,499.99 and will be available in the fourth quarter of this year.