HyperX is Shipping The ChargePlay Clutch for Mobile
HyperX, the gaming division of Kingston Technology Company, Inc., has made available th e HyperX ChargePlay Clutch for mobile in the U.S. and Canada.
Designed for mobile gamers who prefer to charge their portable devices wirelessly, ChargePlay Clutch for mobile utilizes textured controller grips for long sessions of gameplay and features Qi certified wireless charging. A removable 3000mAh battery pack offers extended mobile gameplay on mobile devices with charging options via USB support or wireless Qi charging.
The magnetic detachable battery pack can also be charged separately while the controller grips are in use, it also has LED indicator to display the charge status. ChargePlay Clutch for mobile is designed for a secure fit and simple docking and fits most smart phones with lengths of 129mm up to 172mm and depths of 13mm.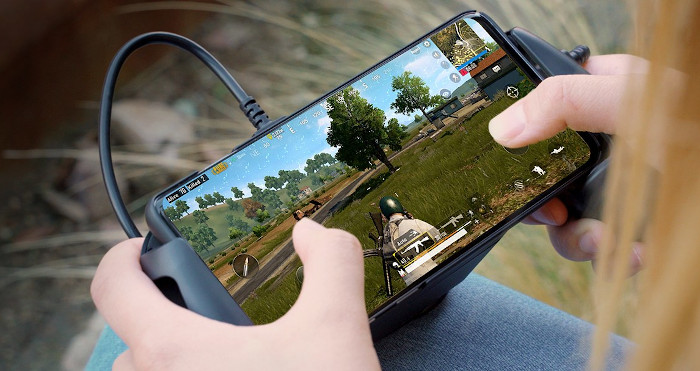 The HyperX ChargePlay Clutch for mobile is available for $59.99 (MSRP) through the HyperX Store and on Amazon.
Specifications
Battery and Controller Grips
Capacity: 3000mAh/11.1Wh
Inputs: USB Type-C, Qi Wireless
Outputs: USB Type-A, Qi Wireless
Wired input: 5V / 3A Max
Wired output: 5V / 1.5A
Qi input: 5W Max
Qi output: Up to 5W
Weight (without battery): 129g
Weight (with battery): 233g
Compatible phones: Length: 129mm up to 172mm
Depth: 13mm or less
Qi Wireless Charging Enabled Devices
Wired Charging – USB Type-A Cable (not included)
Dimensions (with battery): Length: 175.7mm
Width: 100.0mm
Height: 59.0mm
Cable type: USB Type-C
Cable length: 1.8m