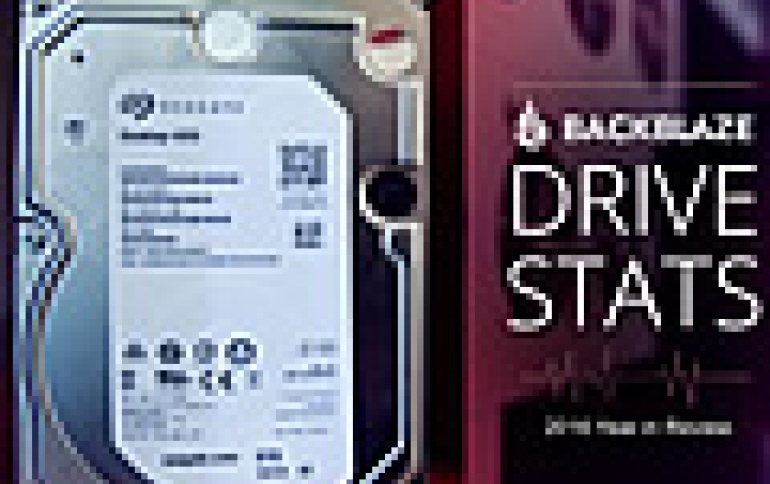 HGST Proved The Most Reliable Hard Disks According To Latest Backblaze Stats
Cloud backup outfit Backblaze has released its latest quarterly report about the failure rate for the tens of thousands of hard drives it uses, and HGST hard disk drives proved to be the most reliable.
Cloud backup outfit Backblaze uses large quantities of mostly consumer-grade hard drives. The company is running them in close quarters, and is planning around the failure of those drives when they do croak. Along the way, the company releases quarterly reports about the failure rate for these drives.
According to the latest report, hard drive failures were down to 1.95% in 2016, compared to 2.47% in 2015 and 6.39% in 2014. HGST drives once again took home the reliability crown with a failure rate of 0.60%. Toshiba drives came in second with a 1.27% failure rate, although Backblaze deployed just 237 drives compared to the total drive pool of over 72,000.
Seagate drives achieved a massive reliability improvement in 2015, with failure rates dropping from 10.68% to 3.48%. That trend continued in 2016, as 2.65% of Backblaze's Seagates checked out. WD's failure rate also fell, from 6.55% to 3.88%, but that was not enough to keep the company from being at the back of the reliability pack again. As a note, WD drives represent only 2.25% of Backblaze's drive pool, though. The least reliable single model in the company's stable was a Seagate 4TB unit, with a failure rate of 13.57%.
The report includes a special section devoted to 8TB drives, which have so far shown themselves to be fairly reliable in Backblaze service. A particular Seagate 8TB drive accounts for 22% of the company's total drive pool capacity, and shows a lower-than-average failure rate of 1.65%.