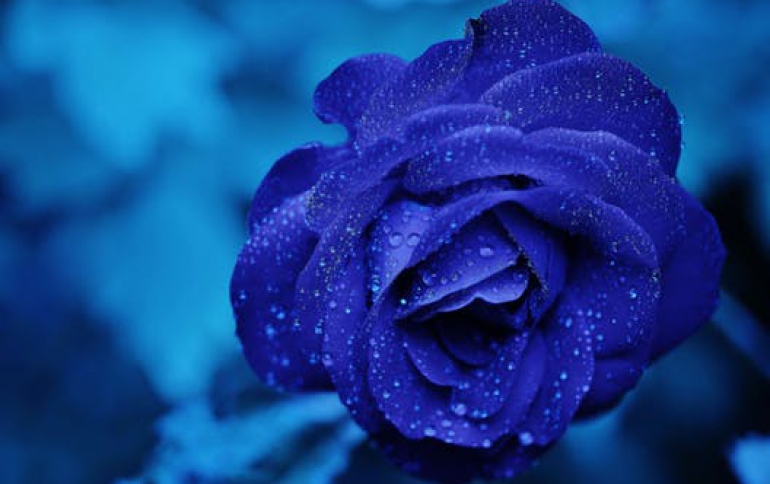 Happy Machines ships 3ivx Delta 3.5
Happy Machines announced today the release of their highly efficient MPEG-4 video codec, 3ivx Delta 3.5. 3ivx Delta 3.5 brings several breakthroughs:

"The new 3ivx Delta 3.5 codec gives customers better low-bandwidth video quality than 3ivx Delta 3 due to core algorithm improvements, the new Data Rate Tracking (DRT) engine and an optimized Artifact Reduction Mode (AR). 3ivx Delta 3.5 delivers 5 to 10 times the compression speed of 3ivx Delta 3, and has excellent frame to frame latency. Yes, Stuart Espey, our CTO, and his development teams have done some extraordinary work." said Jan Devos, President of Happy Machines, "We continue to offer Test editions for free, and to offer Personal codecs for only 10US$ because we believe people appreciate good work and they are prepared to pay a fair price in appreciation for all the possibilities they find in 3ivx."

The multi-platform approach taken by 3ivx interests both users and industry because it saves time and money. 3ivx Delta 3.5 is available for QuickTime users on Mac OS X, Mac OS 9 or Windows operating systems. There are also free test versions available for Windows Media Player (Decoder Only), Solaris, Linux (x86 & PPC), Amiga (WarpUP and PowerUP) and BeOS (x86 and PPC).

The 3ivx Delta video codec is, unlike most competitors, based on the MPEG-4v3 Video Specification. The Moving Picture Experts Group (MPEG) defines ISO standardized video compression specifications for the coding of audio-visual information (eg. movies, video clips and music videos) in a digital environment. Happy Machines is a member of MPEG, and strives to be the first in the industry to strengthen these standards, and the delivery of products that support them.

Stuart Espey, CTO, explains:

"3ivx Delta 3.5 is a really nice codec, with it you can use one video codec to compress video in bitrates as low as 32kbps and up to about 4mbps. That covers everything from streaming video to modems and broadcast quality video archives."

"What's even more impressive is we managed to achieve some major performance breakthroughs on the encode side, bringing up encoding performance by a factor of 5 to 10 over Delta 3, while actually preserving more detail and generating higher quality output! Now with Delta 3.5 you can live stream near dvd quality video to broadband users."

"Delta 3.5 is also fully forwards and backwards compatible with Delta 3, so you can watch D3.5 encoded movies with D3 and a D3 movie with D3.5. We're also doing some terrific work with the Linux community, we're currently sponsoring the OpenQT project to provide a reliable modular system for reading and generating QuickTime format content on Linux, and we're helping with the GStreamer project, which is a really great media architecture for linux and unix systems.

"3ivx is available for the Windows family of operating systems, and works well, but its been hard to make use of it in the past, so we have been working on a few solutions, our first one, a 3ivx plugin for FlaskMPEG is coming along well, and should be available soon."

At 32kbps (or 4KB/s), 90 minutes of video would use just 20MB and can be streamed over 56K modems. Using just 1mbps the same 90 mins can be easily stored on a single CD-ROM at near DVD quality, and 2hrs could be stored with only slight image degradation. With an encoder which is 5-10 times faster a commodity PC could encode 320x240 TV quality video in real-time, a faster machine would be able to encode larger frame sizes in the same time.

The Personal Edition has the compression controls for Data Rate Tracking (DRT) and Advanced Artifact Reduction mode (AR). This allows users to attain the quality they want in a bitrate they specify, with a minimum of fuss and experimentation. The Plus Edition includes all the Personal Edition's features and support for Optimal Compression (for both better block compression and near perfect key-frame placement) and Data Rate Sensitivity.

Data Rate Tracking combined with Data Rate Sensitivity gives a professional the fine control over the generated video-stream required when targeting video for low bandwidth or constrained bandwidth environments, such as the internet, or when trying to find the optimal compression settings for varying material, from interviews to sports coverage.

3ivx Delta 3.5 Plus Edition can be used to squeeze normal video footage down to 4KB/s while still having an acceptable picture quality.

The free 3ivx Delta 3.5 Test Edition is available at . 3ivx Delta 3.5 Personal & Plus Editions (Macintosh and Windows versions) are available now and can be purchased via the Web at . Customers can also find a list of local 3ivx resellers on the web site.

Pricing is set at $10 for the Personal Edition and $400 for the Plus Edition (commercial use). Current 3ivx Delta 3 Personal & Plus users have already received an upgrade for FREE.