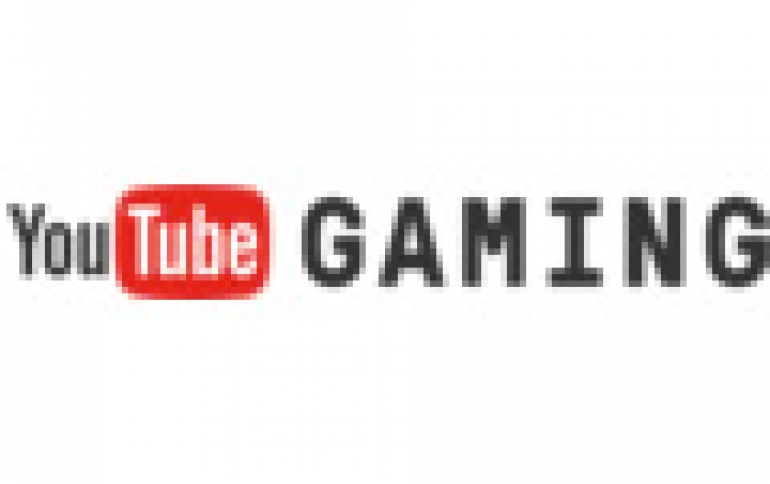 Google Launches YouTube For Gamers
Google will launch later this summer YouTube Gaming, a new app and website to keep gamers connected to - what else? - the games, players, and culture theylove, with videos, live streams, and a web community. More than 25,000 games will each have their own page on the site, bringing videos and live streams about various titles together in a single space, Google said.
Users will be able to add games to their collection for quick access, subscribe to channels from game publishers and YouTube creators, and also receive recommendations on new games based on the games and channels they follow.
In the coming weeks, Google plans to make it simpler for gamers to broadcast their gameplay to YouTube. On top of existing features like high frame rate streaming at 60fps, DVR, and automatically converting streams into a YouTube video, Google is redesigning the system so that users will no longer need to schedule a live event ahead of time. There will be also a single link users can share for all their streams.
YouTube Gaming will available on the web, mobiles and tablets on both Android and iOS operating systems. The service will be available this summer, starting in the U.S. and U.K.
With YouTube Gaming, Google is aiming at Amazon's Twitch. Speciifically, the company is seeking Twitch's highly engaged audience that attracts higher-priced ads than other online video sites. The YouTube Gaming will be ad-supported, and advertisers will be able to target ads specifically for the gaming app.
Last year, Twitch averaged 100 million viewers a month world-wide at the end of 2014, more than double the number it attracted a year earlier. Amazon acquired Twitch in August for about $970 million.