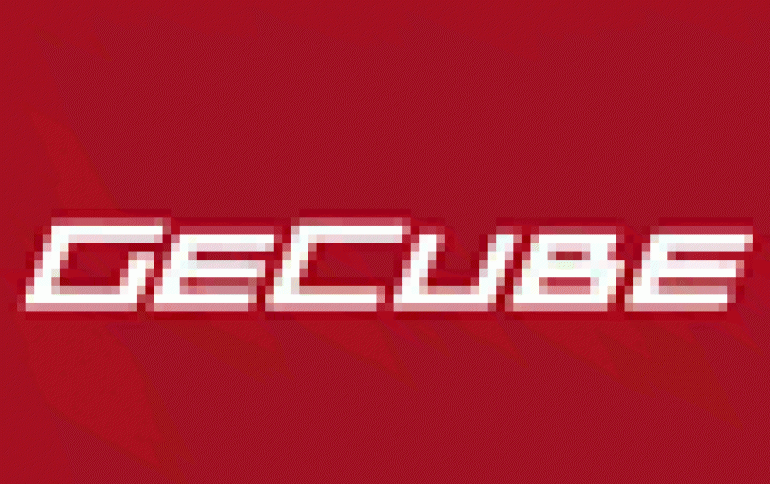 GECUBE Launches 2GByte HD3870 Ultra-High-End HD Gaming Accelerator!
GECUBE introduces single GPU HD3870 graphics accelerators from AMD with Unified Shader architecture and 2GByte high speed 256-bit GDDR3 of on-board memory. The design offers a complete, High Definition gaming and HD entertainment solution for the PC offering the highest resolution with the highest graphics performance for the most bandwidth hungry HD games and intensive 3D application. The powerful HD3870 GPU engine enable smooth game play at extreme HD resolutions ideal for driving 30-inch cinema / widescreen (up to 2500x1600) display with all available in-game features turned on.

Equipped with the latest RV670XT (55nm) graphics chip from AMD, the HD3870 series marks the first time that the PCI-Express 2.0 interface has been used on a graphics card and incorporates the latest ATI CrossFireX™ technology. With support for DirectX 10.1, it delivers next-generation 3D graphics performance for ultimate realism. You can now enjoy both high resolution and superior image processing technology at the same time !

The additional features include built-in HDMI and 5.1 channel surround sound support, full HDCP, HD-DVD and Blu-Ray support over double Dual-Link DVI, all-new Unified Video Decoder (UVD) processing system as well as the latest HD Video and image processing technologies. Together they deliver a breathtakingly realistic high definition 1080p experience. GECUBE HD3870 series also support ATI's next-generation CrossFireX™ technology that allows up to four graphics card to be run in parallel. The result is 3D graphics performance that surpasses everything else to date and takes gaming to a whole new level.

GECUBE has now taken the design of its popular new X-Turbo III silent fan, the superb low-noise turbine design and dual heatpipes ensure perfect heat dissipation with superb performance. Thanks to this industry-leading design from GECUBE, users can enjoy high performance and quality without worrying about heat or noise level. Backed by the X-Turbo III silent fan, the HD3870 can easily overclocked up to a core frequency of 825MHz and a memory frequency of 870MHZ. With improved support for new application technologies, 320 Unified Stream Processors, physics processing support and the ATI PowerPlay™ technology that is being used for the first time, the HD3870 full series can deliver faster and better performance for the same power consumption. All of these outstanding accomplishments mean that the GECUBE HD3870 full series will simply blow you away with its spectacular performance during games and movies, and is definitely the heavyweight graphics card to watch out for this year.

The GECUBE HD3870 series includes the first ATI cards to support the latest DirectX 10.1 technology. It offers 32-bit floating point filtering support and breaks new ground in illumination quality with the use of Global Illumination technology. High Dynamic Range (HDR) illumination and deferred shading performance from Customer Filter Anti-Aliasing (CFAA) technology are also boosted. The addition of Geometry Shader technology in particular accelerates the processing of 3D effects such as bump mapping. Graphics data can now be cycled within the graphics card itself, greatly improving the realism of particles and shadows. Shader Model 4.1 image optimization technology is included DX10.1 as well, allowing the GECUBE HD3870 to achieve even better levels of detail and high quality visual effects. With every aspect of graphics performance has been improved to set the standard for next-generation performance and take gaming immersion and audio-visual effects to the next level.