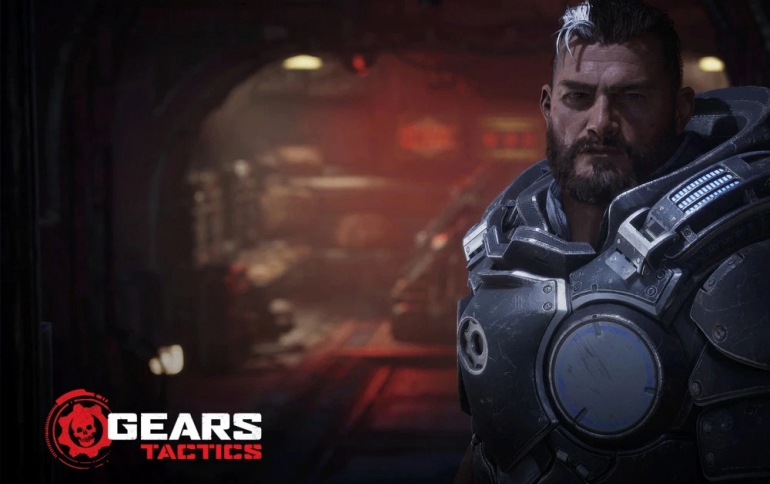 Gears Tactics for PC Will be Optimized for Intel Xe GPU
The next chapter of the Gears of War series is built from the ground up for PC.
In Gears Tactics, you'll step into the boots of Gabe Diaz as he recruits, equips, and commands his squad on a desperate mission to hunt down the relentless and powerful leader of the Locust army: Ukkon. Against all odds and fighting for survival, you must outsmart the enemy in brutal, turn-based tactical combat in a character-driven story. The game will comes to Xbox Game Pass for PC, Windows 10 PC, and Steam on April 28.
While previous Gears games started with the console as a fixed reference point, the development teams at The Coalition and Splash Damage had to consider a wide range of processors for Gears Tactics. The game have to live up to series expectations as a graphics showcase and seamlessly scale across thin and light notebooks, ultra-powerful desktops and device configurations yet-to-come, including those featuring the Intel Xe graphics architecture debuting this year.
Throughout the development of Gears Tactics, The Coalition worked with Intel and the Xe-LP architecture to optimize the game. New to Gears on PC is support for Variable Rate Shading (VRS). Async Compute capabilities have been improved, and content has been built to scale across a wide range of devices. VRS, a relatively new technique, reduces the pixel complexity of a scene to effectively give Gears Tactics a performance boost without sacrificing visual fidelity. Async Compute allows for certain graphics workloads to be run in parallel, allowing the game to perform more back-end graphics processes to keep your session running smooth.
Gears Tactics will be available with Xbox Game Pass for PC (Beta), Windows 10 PC, and Steam on April 28, and with select Intel hardware bundles later this year.