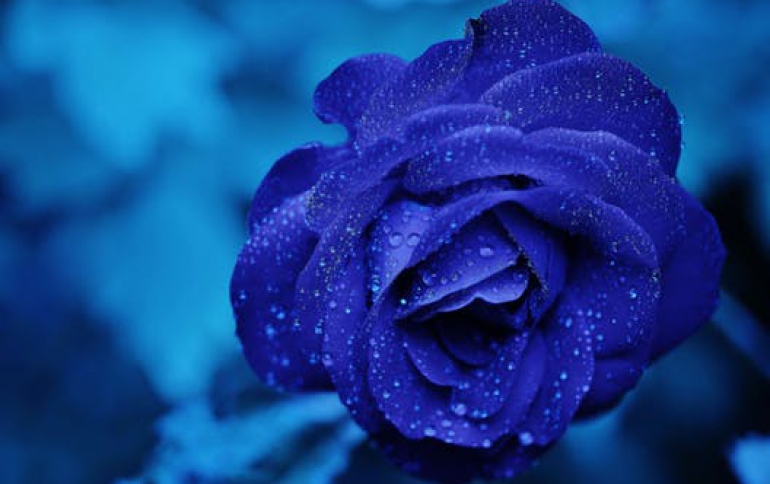 Fujitsu Debuts 2.3GB Removable Storage Drive With Hi-Speed USB At Comdex
Fujitsu Computer Products of America, Inc. (FCPA), a leading provider of storage solutions, today unveiled its new 2.3GB magneto-optical (MO) removable storage product for the PC market – the DynaMO 2300U2. The DynaMO 2300U2, equipped with the Hi-Speed USB interface, is ideal for consumers and professionals who require durable, high-capacity, cost-effective external storage for intensive digital audio and video, data backup, and demanding desktop applications at less than a penny per megabyte. The sleek new DynaMO 2300U2 is the external model of Fujitsu's already-popular 2.3GB capacity MO internal drive which is currently used for back up and archiving applications in desktop publishing, medical imaging, telecommunications, and government. The DynaMO 2300U2 will be priced at $349 (US) and meets the 2.3GB capacity sweet spot in the removable storage landscape that has not been satisfied until today's product announcement. Additionally, Fujitsu 2.3GB media is priced at $20 (US) per disk, available in 5-packs. Overall, the 2.3GB DynaMO products offer consumers an alternative to magnetic storage solutions including Iomega® Zip® and Jaz® drives.

"The capacity improvement to 2.3GB significantly adds to the appeal of magneto-optical drives in the consumer PC market," said Wolfgang Schlichting, research manager, removable storage at IDC. "MO technology, which has its heritage in the industrial markets due to the technology's durability and long archival life, is now also targeted towards mainstream consumers and professionals who require the same durability for data intensive backup and archiving in professional creative, and business computing applications."

The reliability, durability and low cost of Fujitsu's MO disk technology combined with the Hi-Speed USB interface offers a significant value proposition to customers. Increased data transfer speeds and plug-and-play simplicity allowed by Hi-Speed USB is well suited for traditional MO applications including audio/video capture and playback, system backup, archiving, and more. The new Hi-Speed USB interface, implemented on Fujitsu's new DynaMO 2300U2 drives, allows data transfer speeds up to 60 MB/sec -- 40 times faster than the data transfer using the USB 1.1 interface.

The new 2.3GB DynaMO 2300U2 drive is supported as a Hi-Speed USB device on systems enabled with Hi-Speed USB 2.0 running Win XP Home Edition and Win XP Professional. In non-enabled systems, the DynaMO 2300U2 is supported as a Hi-Speed USB device in OS environments including Win XP, Win 2000, Win 98/98SE/ME, MacOS 9.1 - Mac10.1.x by using third party Hi-Speed USB adaptor cards or as a Standard USB device without a third party adaptor. Note that third party adaptors provide OS drivers for Hi-Speed USB. For full product specifications, please access the complete product data sheet at www.MOstorage.com.

Additionally, the new drive is fully backward compatible with earlier versions of Fujitsu's 3.5" MO disks in 128MB, 230MB, 540MB, 640MB, and 1.3GB capacities.

"Fujitsu is thrilled to bring the DynaMO 2.3GB 2300U2 to market," said Dan Dalton, director, optical products at Fujitsu Computer Products of America. "The DynaMO 2300U2 has been highly anticipated in the professional PC and Mac markets for traditional MO applications such as desktop publishing, back-up and archival. We expect the 2.3GB capacity, coupled with the exceptional performance and plug-and-play simplicity of the Hi-Speed USB 2.0 interface to expand our customer base within the financial, government, and education markets - as well as the needs of the mobile professional. We're the ideal solution anywhere the need exists for durable, low cost removable disk technology with long archival life."

Availability

The DynaMO 2300U2 will be available in December 2002. For interest in purchasing and for more information on Fujitsu's current line of MO drives and media, please visit Fujitsu's MO website at http://www.MOstorage.com/. All current MO products are also available through distribution partners including Arrow Electronics, Inc., Avnet, Inc., Ingram Micro Inc., Microland Group, and Tech Data Corporation.