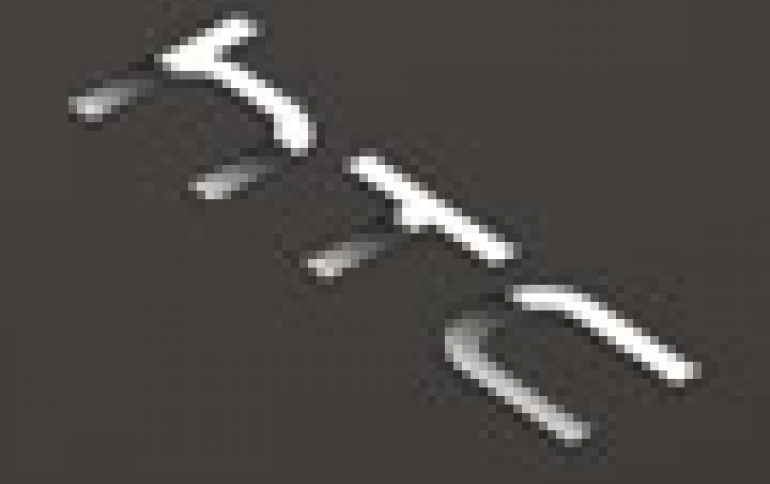 DROID DNA By HTC Coming On Verizon Wireless Network
HTC and Verizon Wireless today announced the exclusive DROID DNA by HTC, a smartphone with an impressive 5-inch full HD 1080p display. The DROID DNA by HTC will be available exclusively through Verizon Wireless through pre-order starting today and at retail stores Wednesday, November 21st.
The DROID DNA by HTC is the first smartphone to feature 5-inch 1080p HD super LCD display with Corning Gorilla Glass 2 protection and a resolution of 440 ppi. In comparison, Apple's latest iPhone offers a 326 pixels per inch display while the Samsung Galaxy S III has 306 pixels per inch. Jonah Becker, HTC's design director, said the phone's display had an 80 degrees viewing angle, which was much wider than that of the Galaxy S III, and he said that the display is also brighter than the S III, Samsung's flagship phone.
The smartphone is powered by a Qualcomm Snapdragon S4 Pro processor, featuring a quad-core 1.5 GHz CPU and high-performance GPU, paired with the 4G LTE network from Verizon Wireless and 2G of RAM. With HTC Sense 4+ and Android 4.1.1 (Jelly Bean), you get software experiences including Google Now. HTC Sense 4+ offers customizable features bringing highly sought after personalization to your phone and placing the most important content front and center.
The DROID DNA by HTC has also an 8-megapixel f/2.0 28mm wide-angle lens, 5-level automatic flash, backside illuminated sensor (BSI), and fast autofocus. Instead of choosing between photos and video, HTC VideoPic allows you to capture video and still images at the same time. And by simply holding the shutter button, Continuous Shooting takes multiple photos at up to four frames per second. It also includes a new 2.1-megapixel, f/2.0, 88-degree, ultra-wide angle, front-facing camera capable of capturing 1080p HD video.
The DROID DNA by HTC has a 2.55-volt, built-in headset amplifier and dedicated amp for the external rear-speaker to help boost the audio signal. Audio is further enhanced by the Beats Audio technology.
Additional features include a 2,020 mAh battery and power saving software that enables long-lasting endurance. In addition, the embedded wireless charging makes it easy to top off power throughout the day or fully charge overnight, simply by setting the phone down. The charger is a direct challenge to Finland's Nokia, which also sells wireless charging pads with its smartphones.
Finally, with near field communication (NFC), you can use the DROID DNA by HTC to share music and videos, add someone to your social networks, or download apps by tapping other NFC-enabled devices.
The DROID DNA by HTC will be available exclusively from Verizon Wireless through a pre-order starting today at www.verizonwireless.com/droiddna, and in-stores beginning Wednesday, November 21st for $199.99 with a two-year customer agreement. verizon plans to sell the smartphone as its flagship phone for the holiday season.
HTC has also launched a range of new phones, including the Windows Phone 8X and 8S smartphones will have 4.3-inch screens and 4-inch screens respectively. The smartphones will support LTE and run Microsoft's latest Windows Phone 8 OS. The 8X and 8S will be available starting this month through 150 mobile operators in 50 countries, including AT&T, Verizon and T-Mobile in the U.S.