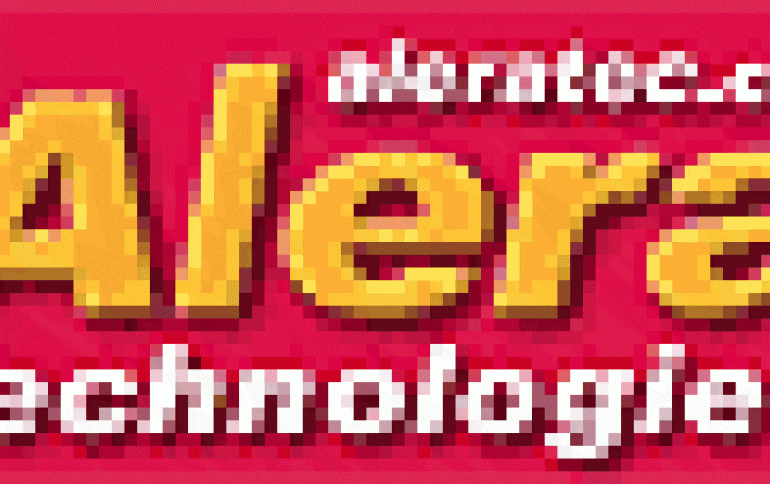 Double Layer Technology now available in Aleratec 16x DVD/CD
Alera Technologies is introducing its new 1:3 DVD/CD Copy Tower Pro 16(tm) and 1:7 DVD/CD Copy Tower Pro 16 , stand alone DVD/CD Duplicators that copy DVDs at up to 16x with no computer required. The new Aleratec Copy Towers include a fast 80GB Hard Disk Drive to store frequently used source material and to help assure the fastest possible copies. The new "Pro 16" also supports 8.5GB Double Layer recording technology so users can copy 8.5GB DVDs using Double Layer media. The distinctive "professional black" design fits perfectly in any environment, from the computer room to the Hollywood Studio.

The 1:3 DVD/CD Copy Tower Pro 16 (Aleratec Part No. 260132, Ingram Micro SKU No. E30324) and 1:7 DVD/CD Copy Tower Pro 16 (Aleratec Part No. 260133, Ingram Micro SKU No. E30325) can make up to 3 copies or 7 copies, simultaneously, of a 4.7GB DVD in as few as 4 minutes at 16x DVD recording speed. With the low Estimated Street Prices of $1,199 for the 1:3 and $2,299 for the 1:7, the new DVD/CD duplicators are ideal for Prosumer, Corporate, Government and Education applications. The 1:3 and 1:7 DVD/CD Copy Tower Pro 16s incorporate a built in 80GB hard disk drive to store frequently used source disc images and the hard disk also maximizes copying stability especially in high speed copying operations. The Copy Tower Pro 16s can also make a quick copy of a DVD/CD, by just placing the master disc in any one of the DVD/CD Recorders, loading in blank media for the number of copies you want and pressing "Copy". The towers will sense the master disc and automatically make the copies.

The duplicator controller gives you the copy control flexibility your need. You can select multiple speeds for both Read and Write processes. You can prescan your source discs for optimum copy speeds. You can analyze discs showing the size, number of tracks and sessions. You have the power to select your duplication source. The back lighted LCD display reports the % complete and other status elements of each duplicator function. It is important to be able to see this information as the process is taking place. The display indicates when a process will be completed which is particularly useful in copying difficult to duplicate discs that cannot be copied at full speed.