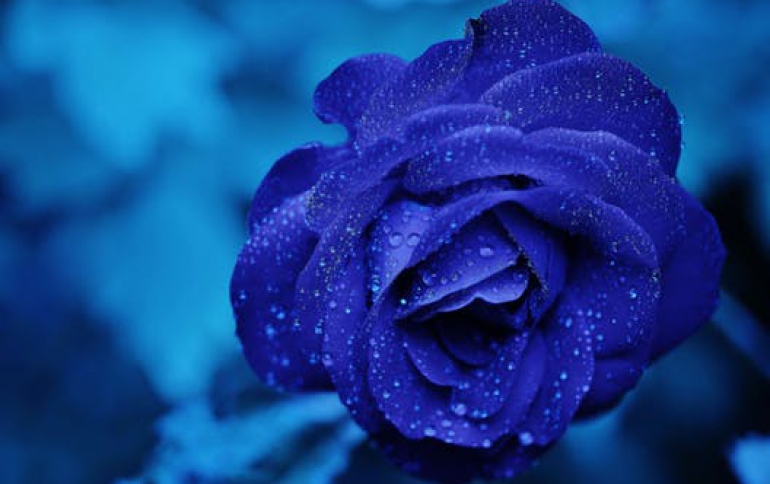 Dell Sees Solid Growth in Worldwide PC Monitor Market
Worldwide PC monitor shipments totaled 28.5 million units in 2Q17, according to the International Data Corporation (IDC).
While the shipment total represented a decline of 6.4% over the prior year, some of the market softness can be attributed to a strong 2Q16, presenting the most recently closed quarter with a challenging comparison. However, market consternations persist. For starters, the 28.5 million units shipped also represents a sequential decline of 1.2%, the first sequential decline for a second calendar quarter since 2014. A sequential decline in a mid-year quarter is typically the outcome of digestion of excess inventory, which is troubling given that 1Q17 also opened in the red. Still, optimism abounds, particularly around replacements of old monitors approaching end of life. Strong back-to-school and holiday seasons should prop the market up, and as such, IDC has revised its forecast for the second half of 2017 from -2.8% growth to a decline of 1.7%.
"IDC expects the global PC monitor market will continue to decline at rates around 2% year over year from 2018 through 2020. However, the second proved to be better than forecast overall, with Japan, Western Europe, and Central & Eastern Europe recording strong year-over-year growth," said Maura Fitzgerald, senior research analyst, Worldwide Trackers.
IDC currently forecasts 117 million PC monitor units will be shipped for the full year 2017 and expects to see a year-over-year decline of 2.2% in worldwide shipments to 27.8 million units in the second quarter of 2018. By 2020, worldwide shipments are expected to be less than 112 million units as the adoption of mobile devices at lower price points is expected to continue.
Technology Highlights
Curved monitors continue to be on the rise, with 3.8% market share in 2Q17. This represents year-over-year growth of 52.5%.
21.5-inches wide & 19.5-inches wide continue to dominate the worldwide market, with 22.2% and 11.6% market share respectively in 2Q17. Of the top ten screen sizes, 23.8-inches wide and 27-inches wide saw the largest year-over-year growth, posting 75.1% and 19.5%, respectively, in 2Q17.
Monitors with TV tuners are expected to have 4.4% market share in 2Q18, up from 4.1% in 2Q17, led by LG and Samsung with a combined market share of 99.0% in this category.
Worldwide PC Monitor Unit Shipments, Market Share, and Year-over-Year Growth, Second Quarter 2017

Vendors

2Q17 Unit Shipments

2Q17 Market Share

2Q16 Unit Shipments

2Q16 Market Share

2Q17/2Q16 Growth

1. Dell

5,568.886

19.5%

5,223,169

17.1%

6.6%

2. HP Inc.

3,972,784

13.9%

4,000,639

13.1%

-0.7%

3. Lenovo

2,819,047

9.9%

3,080,585

10.1%

-8.5%

4. Samsung

2,655,625

9.3%

2,933,640

9.6%

-9.5%

5. LG Electronics

2,606,629

9.1%

2,833,722

9.3%

-8.0%

Others

10,406,937

38.2%

12,402,413

40.7%

-4.8%

Total

28,520,098

100.0%

30,474,169

100.0%

-6.4%

Source: IDC Worldwide Quarterly PC Monitor Tracker, September 2017
Vendor Highlights
Dell - Dell stayed in the top position in 2Q17 with worldwide market share of 19.5% on shipments of over 5.5 million units. The vendor posted strong year-over-year growth in Central & Eastern Europe (21.3%), Canada (35.8%), and Western Europe (20.0%). The largest growing screen sizes year-over-year included 42.5-inches wide, 23-inches wide and 34-inches wide.
HP - HP saw nearly 4 million units shipped, resulting in 13.9% share in 2Q17. Year-over-year unit decreases of 8.7% in the U.S. and 1.3% in Asia/Pacific (excluding Japan) contributed to a total year-over-year decrease of 0.7%.
Lenovo - Lenovo reclaimed its top 3 position with quarter-over-quarter growth of 11% and more than 2.8 million units shipped. This was largely due to significant quarter-over-quarter growth in the U.S. (31.9%) and Asia/Pacific (excluding Japan)(17.5%). In terms of screen-size growth, 23.8-inches wide dominated with 87% quarter-over-quarter growth.
Samsung - Samsung moved down to the number 4 position with 2.6 million units shipped. The vendor witnessed year-over-year gains in the U.S., Western Europe, and Canada.
LG Electronics - LG rounded out the Top 5 in 2Q17 with 9.1% market share in the worldwide market. The vendor logged year-over-year gains in the U.S. and Central & Eastern Europe.