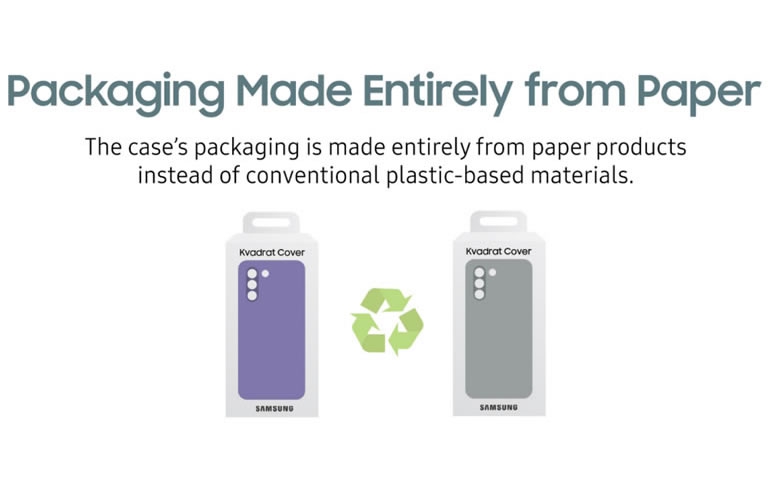 Decorate Your Galaxy S21+ in Sustainable Style with Samsung and Kvadrat's Latest Cases
As part of its commitment to change people's lives for the better, Samsung is constantly finding ways to provide users with more options when it comes to making eco-conscious choices. An example of this is Samsung's collaboration with premium textile brand Kvadrat, a partnership that has generated mobile accessories that are not just high-quality but that also promote upcycling and sustainable production methods.
The latest line of cases developed in collaboration with Kvadrat for the Galaxy S21+ is no exception; not only has the exterior of this special line been produced with upcycled materials and sustainable production methods, but so, too, has the case's interior and its accessory hook. With these versatile hooks, you can level up your style by attaching your favorite trinkets or accessories to your phone case's strap. In addition, the new cases come in packaging made entirely from paper, unlike conventional case packaging that often contains plastic products.
Despite the challenges encountered when working with recycled resin due to the material's tendency to become thick and hard to shape, relentless hard work eventually paid off, resulting in a case frame that includes a minimum 20 percent post-consumer recycled content.
For more information visit https://news.samsung.com/global/decorate-your-galaxy-s21plus-in-sustaina...