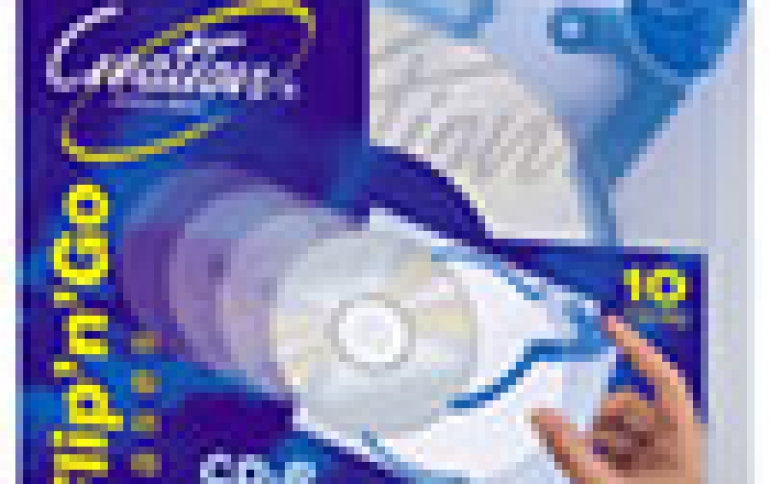 Creation Optical unveils "Flip'n'Go" CD-R series
Creation announced a new series of 800MB 52x CD-R media. With a new innovative packaging and archiving system, the "Flip'n'Go" series offer high durability, space-saving and is very easy to handle. The new "Flip'n'Go" packaging system for CD-R features a special plastic slim CD/DVD case for disc archiving, offering fast and easy eject of the disc through a simple but very smart "arm". The disc slips out of the plastic case by pressing the arm in the right side of the case. The case is robust and very slim, offering reliable archiving and space saving.
About Creation
Creation, Technology leader in optical recording, was established in 2000 with the aim to provide the most reliable and integrated solution to the constantly developing market of optical media.
The team of Creation has the vision and determination to offer premium products by keeping extremely high standards of quality.
Creation's wide assortment includes CD-Recordable, CD-ReWritable, DVD-Recordable, DVD+/- ReWritable and accessory products in a variety of packaging.
The company offers A-grade media following rigid quality control rules in all levels of the production and is able to provide suitable media for every segment in the optical recording market.
Creation products are available in over 25 countries in Europe, in the Middle East, in South and North America and in Africa. For more information visit
www.creation-optical.com
.