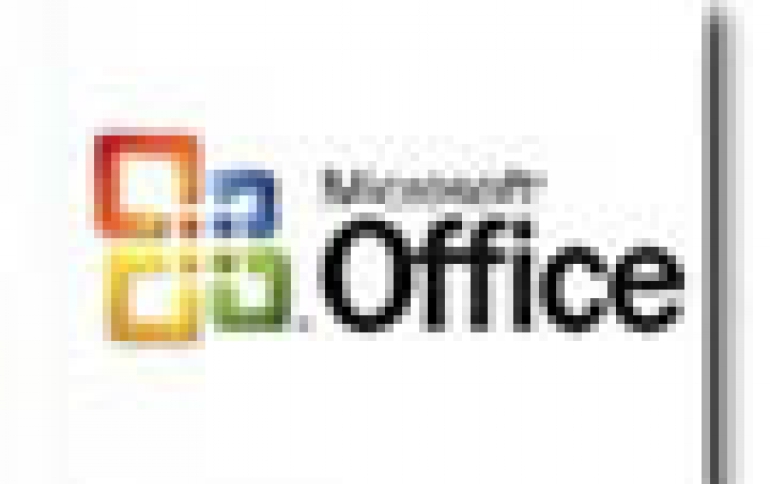 Court Denies Microsoft's Word Patent Appeal
A U.S. court of appeals on Tuesday upheld a $290 million jury verdict against Microsoft for infringing a patent held by a small Canadian software firm i4i, and affirmed an injunction that prevents Microsoft from selling versions of its Word program which contain the offending software. Last August, a jury in a federal U.S. district court in Texas ruled in favor of i4i Ltd against Microsoft, for infringing a patent relating to the use of XML, or extensible markup language, in the 2003 and 2007 versions of Word.
The jury slapped more than $290 million in damages on Microsoft and the court granted i4i's motion for an injunction preventing Microsoft from selling versions of Word that contain the disputed patent technology.
According to Tuesday's ruling, which upheld the injunction, Microsoft will be prevented from selling infringing versions of Word from January 11, 2010.
"We have just learned that the Court of Appeals for the Federal Circuit has denied our appeal in the i4i case. We are moving quickly to comply with the injunction, which takes effect on January 11, 2010," Microsoft said in a
statement
.
This injunction applies only to copies of Microsoft Word 2007 and Microsoft Office 2007 sold in the U.S. on or after the injunction date of January 11, 2010. Copies of these products sold before this date are not affected, Microsoft added.
"With respect to Microsoft Word 2007 and Microsoft Office 2007, we have been preparing for this possibility since the District Court issued its injunction in August 2009 and have put the wheels in motion to remove this little-used feature from these products. Therefore, we expect to have copies of Microsoft Word 2007 and Office 2007, with this feature removed, available for U.S. sale and distribution by the injunction date. In addition, the beta versions of Microsoft Word 2010 and Microsoft Office 2010, which are available now for downloading, do not contain the technology covered by the injunction, the Redmond-based software giant added.
Microst is also considering itslegal options, which could include a request for a rehearing by the Federal Circuit Court of Appeals en banc or a request for a writ of certiorari from the U.S. Supreme Court.
A writ of certiorari means an order by a higher court directing a lower courtor public authority to send the record in a given case for review.