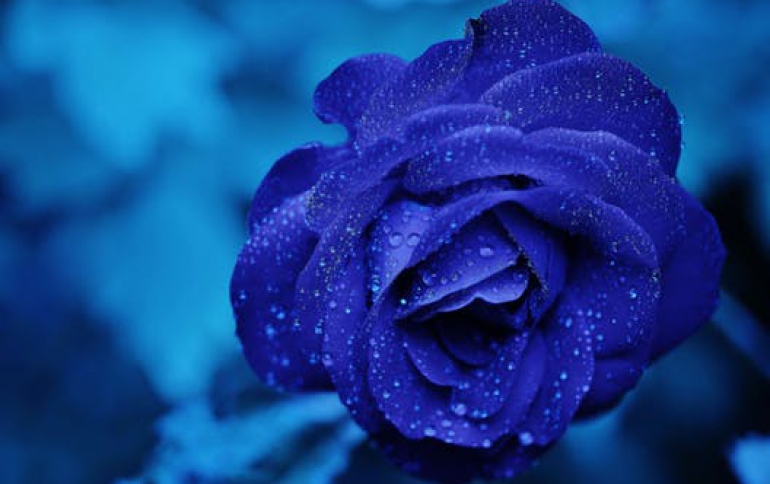 Cingular, Samsung Launch New Blackjack Smart Device
New Cingular Exclusive Offers Ultra-Thin Microsoft Windows Mobile 5.0 Smart Device With Fully Integrated QWERTY Keyboard in Sleek 3G-powered Form Factor Samsung Telecommunications America (Samsung) and Microsoft today unveiled the BlackJack, a slim smart device packed with the power and functionality desired by business customers and consumers alike. With the BlackJack customers can get rich entertainment features, business applications and the familiar look and feel of Windows Mobile 5.0, turbo-charged by Cingular's 3G-enabled BroadbandConnect service in an ultra sleek design.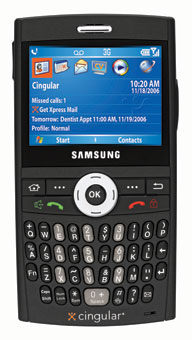 BlackJack will be available exclusively from Cingular in the U.S. in mid-November for as low as $199.99 (with a two-year activation and unlimited data plan). This ultra-thin 3G device features a fully integrated QWERTY keyboard with a large high-resolution QVGA color screen.
Built to satisfy everyone from the music fan to the business user, BlackJack includes a bevy of cutting edge features:
- MP3 player and access to Cingular Music, a comprehensive music subscription service of its kind ever offered by a U.S. wireless carrier, including access to online subscription music content from eMusic, Napster and Yahoo!
- Cingular Video, Cingular's on-demand streaming video service featuring exclusive content such as HBO
- High speed Internet browsing over Internet Explorer? Mobile optimized for Cingular's 3G and EDGE networks
- 1.3 mega pixel digital camera with video capture capabilities
- Stereo Bluetooth version 2.0 with stereo headset support
- QWERTY keyboard for fast email and texting
With Microsoft Windows Mobile 5.0, Cingular BlackJack users have access to mobile versions of many of the familiar Microsoft features found on their desktops, such as Windows Media? Player 10 Mobile, Internet Explorer Mobile and Outlook Mobile.
The BlackJack also includes access to Cingular's latest, exciting entertainment offering, Cingular Music - an integrated, on-the-go music experience that delivers "your music, your way" by providing simple access to the most robust collection of music content available today, including XM Satellite Radio, which comes pre-loaded on the device. BlackJack users can easily access and enjoy 25 commercial-free music channels from XM Satellite Radio through the XM Radio Mobile service.
It looks like Cingular and Samsung have a real "Q" and "Dash" killer on their hands. We hope to put this phone through its paces and report back to you soon.