CES: LG Unveils 2018 OLED and SUPER UHD TV Lineup
At CES 2018, LG Electronics showcases its full line of 2018 LG AI OLED and LG AI SUPER UHD TVs for the United States.
This year's lineup adds the LG ThinQ artificial intelligence, the new α (Alpha) 9 intelligent processor and Full-Array local Dimming (FALD) backlighting.
In 2018, LG continues to advance the OLED TV technology with the addition of nine new 4K LG AI OLED TVs in different design configurations and sizes, ranging from 55-to 77-inches.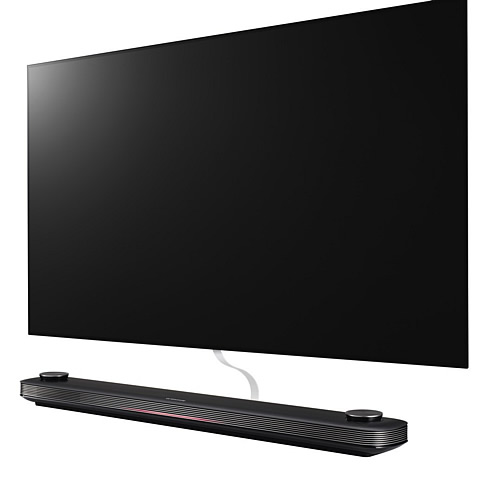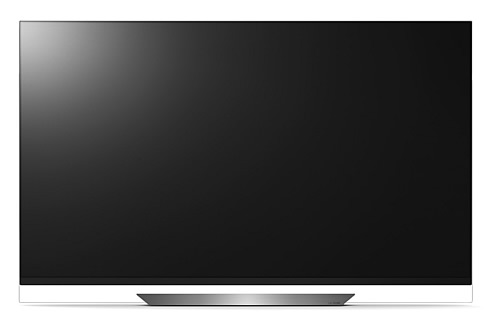 New in 2018, LG will also introduce seven new 4K LG AI SUPER UHD TV models, ranging in size from 55-to 75-inches.
New for all 2018 LG AI Smart TVs, LG introduces ThinQ artificial intelligence, enabling the implementation of hundreds of voice requests utilizing webOS, LG's own open smart platform, as well as third-party AI services. LG ThinQ combines the simple webOS Smart TV platform with integrated Google Assistant and deep learning technology to create an AI capability that uses voice commands to control TV functions, search for content over-the-air or on various streaming partners, or control other connected IoT devices in the network. LG's full 2018 4K UHD TV lineup is equipped with the 2018 ThinQ AI.
LG's 2018 TV lineup also features webOS, the upgraded Smart TV platform that makes switching between content options - including broadcast TV, streaming services and external sevices - simple and fast.
Powered by LG's α (Alpha) 9 intelligent processor, the LG SIGNATURE OLED W8, LG OLED E8 and LG OLED C8 models promise to offer viewers "enhanced image rendering and more accurate color from virtually any viewing angle" in addition to OLED's perfect black levels.
Dolby Atmos sound is also supported by the 2018 LG OLED lineup.
The 2018 LG SUPER UHD lineup is powered by LG's α (Alpha) 7, the same processor found in the LG OLED B8. The LG 2018 SK9500 and SK9000 lineup combines Nano Cell, FALD backlighting and the α (Alpha) 7 processor. To complement the upgraded viewing experience, 2018 LG UPER UHD AI TVs will also add the support of Dolby Atmos.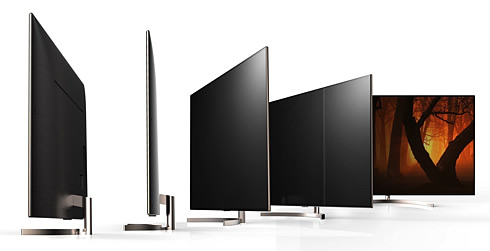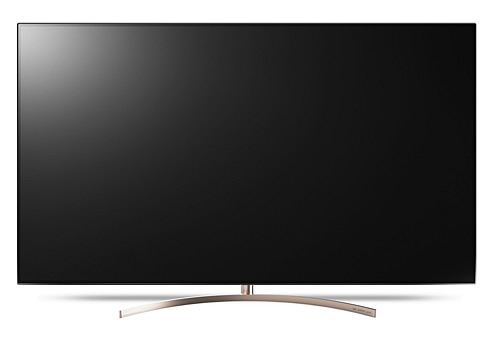 All 2018 LG OLED and LG SUPER UHD AI TVs will feature 4K Cinema HDR, enabling the support of all major HDR formats, including Dolby Vision, newly added Advanced HDR by Technicolor, Hybrid Log Gamma (HLG) and HDR10, as well as enhanced processing with HLG Pro and HDR 10 Pro.
Dolby pushes the color envelope further using 12 bits of color depth to offer 69 billion color variations. Video also comes with hidden instructions for compatible TV sets to calibrate HDR frame by frame. By contrast, standard HDR and HDR10 offer one setting for the entire video, which may not reflect what's best for each scene.
Rival Samsung developed called HDR10+ that offers frame-by-frame HDR but sticks to 10 bits. It's an open standard, one supported by such major brands as Amazon, Panasonic and 20th Century Fox.
LG is doing something similar - what the cmompany calls HDR 10 Pro.
LG's 2018 AI OLED TVs and AI SUPER UHD TVs process HDR images dynamically frame by frame using LG's proprietary algorithm, Enhanced Dynamic Tone mapping.
2018 LG OLED TV Lineup
LG SIGNATURE AI OLED TV Picture-on-Wall W8 Series

77-inch class (76.7-inches diagonal) model 77W8
65-inch class (64.5-inches diagonal) model 65W8

LG AI OLED TV C8 Series

65-inch class (64.5-inches diagonal) model 65C8
55-inch class (54.6- inches diagonal) model 55C8

LG AI OLED TV Picture-on-Glass E8 Series

65-inch class (64.5-inches diagonal) model 65E8
55-inch class (54.6-inches diagonal) model 55E8

LG AI OLED TV B8 Series

65-inch class (64.5-inches diagonal) model 65B8
55-inch class (54.6-inches diagonal) model 55B8
LG SUPER UHD TV Lineup
LG AI SUPER UHD TV SK9500

65-inch class (64.5-inches diagonal) model 65SK9500
55-inch class (54.6-inches diagonal) model 55SK9500

LG AI SUPER UHD TV SK8000

75-inch class (74.5-inches diagonal) model 75SK800
65-inch class (64.5-inches diagonal) model 65SK8000
55-inch class (54.6-inches diagonal) model 55SK8000

LG AI SUPER UHD TV SK9000

65-inch class (64.5-inches diagonal) model 65SK9000
55-inch class (54.6-inches diagonal) model 55SK9000
Enter DeepThinQ
LG Electronics is advancing its proprietary artificial Intelligence (AI) technology and deep learning capabilities with the rollout of its own AI development platform, Deep ThinQ 1.0.
LG hopes that the new platform will enhance efforts to speed up the release of new products equipped with the latest technology across LG's business units.
DeepThinQ 1.0 was developed last year with the establishment of LG's Artificial Intelligence Lab in Korea to accelerate research into AI. The platform enables integration of AI into a wider range of products, enabling LG product developers to apply deep learning to future products.
In line with the open platform, open partnership strategy of its recently announced AI brand ThinQ, LG products developed with DeepThinQ - from mobile devices to home appliances - will link a host of technologies and solutions to its AI platform.
DeepThinQ 1.0 boasts AI functions such as voice, video and sensor recognition as well as spatial recognition and human body detection, developed and refined through analysis of LG user habits over time.
From its inception, DeepThinQ 1.0 has been designed as an open technology, supporting a variety of operating platforms such as Android, Linux and webOS.
Products developed on the DeepThinQ platform will become smarter over time through the utilization of cloud servers.
This learning feature is at the heart of DeepThinQ, enabling LG AI products to understand not only their external environments but also the behavioral patterns of their customers.
For example, LG ThinQ air conditioners have the ability to learn and analyze customer living patterns over time, thereby under standing and automatically cooling a room to the temperature preferred by the occupant.
LG's CLOi airport guide robots at Korea's Incheon International Airport employ sophisticated ambient noise technology that improves voice recognition, allowing them to better serve travelers.