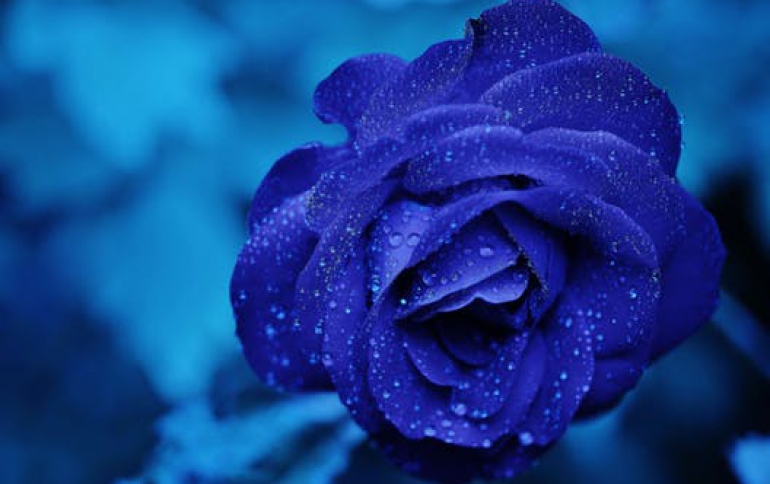 CES 2018: Kingston to Showcase New SSDs, Nucleum 7-in-1 USB Type C Hub and More
At CES 2018, Kingston will its family of solid-state drives, like the upcoming DCU1000, encrypted USB Flash drives, the Nucleum 7-in-1 Type-C media hub for MacBooks as well as mobile and embedded solutions.
The Nucleum is a 7-in-1 Type C USB hub designed for newer MacBooks as it provides extra USB-C and USB-A ports as well as HDMI and SD/microSD card slots.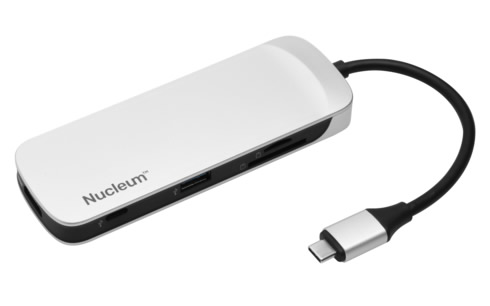 Featuring multiple ports, the hub is built to handle all of the accessories consumers have such as mice, keyboards and even a second monitor. Nucleum users can power up a MacBook while also running an external hard drive and charging an iPhone simultaneously.
Kingston says that the Electromagnetic interference (EMI) on Nucleum is mitigated due to its shielding and unique port placement. Shielding was placed on the USB ports and the layout for both USB Type A and C are opposite each other instead of side by side.
Nucleum is available in the United States now and will expand to the United Kingdom and select countries in the Asia-Pacific region later in Q1. It is backed by a two-year warranty.
Nucleum Features and Specifications:
4K HDMI output to your new notebook.
Power pass through: Get more juice for your iPhone, Bluetooth headphones, and other devices
Plug everything in
Convenient size means you can bring the USB-C hub wherever you need it.
SD and microSD slots.
Dimensions (without cable): 127mm x 45mm x 14.2mm
Product Dimensions (with cable): 276.4mm x 45mm x 14.2mm
Weight: 92.4g
At CES, Kingston will also demo the upcoming multi-drive DCU1000 PCIe NVMe U.2 SSD in a 10-bay 1U rack-mount server that shows the ability to scale and achieve ultra-high performance as U.2 server bays enter the mainstream market this year. A total of 40 physical SSDs are attached to the 10-bay demo.
DCU1000 & DCP1000 NVMe demos will also demonstrate playback, editing and color grading of 8K RED Raw and 4K 16-bit float EXR footage in real-time.
The upcoming UV500 SATA SSD family (2.5″, M.2 and mSATA) featuring 3D NAND, self-encryption and TCG Opal enabled will also be on dipsplay.
Last but not least, the entry-level, forthcoming A1000 M.2 PCIe NVMe SSD that shows the benefits of PCIe performance over SATA along with Kinhton's full line of encrypted USB Flash drives will be available at CES 2018.