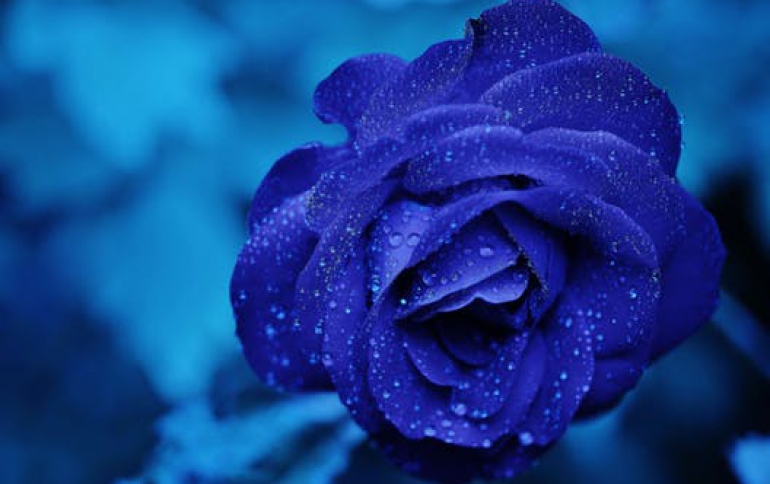 CeBIT 08: ASUS ROG Presents Full Lineup of Gaming Products
With a goal to offer gamers the finest in terms of gaming, ASUS ROG unveils the latest hardware geared for the future of gaming at CeBIT 2008.
Upgrade CPUs with Just "One-Click"
The CPU Level Up feature provides easy upgrading of CPU performances without extra costs or prior overclocking knowledge. All the user needs to do is to choose a processor speed they want and the motherboard will do the rest. Asus' Extreme Tweaker application for overclocking offers an array of options to fine-tune frequencies, over-voltage or memory timings to make instant performance upgrades easier than ever. ROG fully recommends these exclusive technologies, and they can be found on the ROG Striker II Extreme and Formula Series, the ROG Rampage Formula and ROG Crosshair II Formula motherboards.
Fusion Block System for Cooler Thermal Performance
The Fusion Block System combines a new heatpipe design with the added ability to connect to a water cooling system. Users will enjoy cooler thermal performances with a single connection. This exclusive technology is currently available on the ROG Striker II Extreme and ROG Maximus Extreme motherboards.
ASUS TOP Graphics Card Series
Gamers can expect astounding core, shader, and memory clock performance boosts that empower high 3DMark06 scores. ASUS ROG fully advocates the use of the ASUS TOP series, which currently encompass the latest ASUS EN9600GT TOP, EAH3870X2 TOP and EAH3870 TOP graphic cards.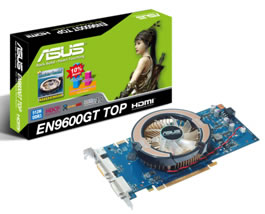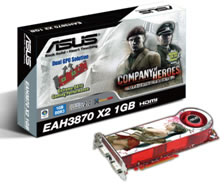 Overclock the Shader Clock with New SmartDoctor
Asus' SmartDoctor overclocking utility is able to tweak the Shader Clock on GPUs. This application will enable users to overclock the Shader Clock and Engine Clock independently without the hassle of rebooting or re-flashing their BIOS. This technology is available on the ASUS EN9600GT, EAH3870X2 and EAH3870 graphic cards.
ASUS OC Gear for Real-time Overclocking
The ASUS OC GEAR allows real-time adjustments to switch menu options that include the GPU clock, memory clock, and fan speeds to suit different game requirements. With a mirror LED display, the OC GEAR also displays real-time graphics card information ? making it easy to overclock, control system settings and keep an eye on temperatures at a glance. Gamers simply plug the OC GEAR to the chassis through an internal 4-pin USB connector and it?s done. This edition of the OC GEAR will be packaged with the ASUS EAH3850 graphic card.
ASUS' Vento Series
Different CPUs require different cooling capabilities; and ventilation from the chassis is critical to heat-generating components. With a combination of efficient ventilation, easy installation and a Magic Mask feature that protects the components on the front panel, the ASUS Vento Series Chassis could attract "serious gamers".
ASUS ARES Gaming PC
The ARES Gaming PC features massive performance with the best gaming hardware configuration that includes an Intel Core 2 Extreme CPU, supporting up to 8GB of fast DDR3 memory, NVIDIA?s 3-way SLI graphic technology and a 4 Terabyte hard disk; as well as Dual Power power modules and liquid cooling.
ASUS G70 For Mobile Gaming
The ASUS G70 is designed specially to fill the need for a personal, mobile gaming machine without the hardware compromises ? in a laptop, the G70 combines fast-response 17-inch widescreen display with the dual graphics engine found in high-power desktop gaming systems.
The G70 packs Intel's Core 2 Duo processors and memory expandable to 4GB, two hard drive bays for storage up to a 640GB (320GB x2); and via SLI technology and two graphics engines (nVidia GeForce 8700M GT x2).
For more details about Asus's new products, visit Asus at CeBIT, Hall 26, Stand D39 and E37 from March 4th to 9th, 2008.