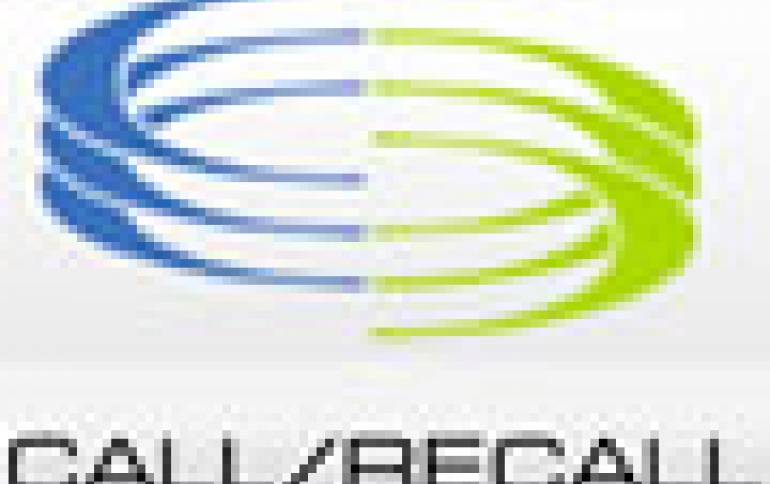 Call/Recall Introduces Terabyte Optical Disk
Call/Recall said that it has developed and tested the industry's first terabyte optical disk, and is entering into product design and discussion with manufacturing partners. Call/Recall supports a patented 2-photon recorded 3D optical storage technology that can provide 40 times the capacity of Blu-ray.
A relatively new optical disk technology, 2-Photon-3D uses a special "near-field" lens and fluorescent media technology to record hundreds of layers three-dimensionally; in comparison, Blu-ray records to the surface. 2-Photon-3D offers more than DVD recording because the near-field lens can dynamically focus into the depth of the fluorescent media, taking advantage of the full depth of standard 120mm, DVD-size media to achieve recording densities as good as holographic technologies.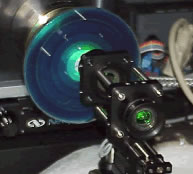 Earlier this year, Call/Recall announced that the company would be licensing its patented 2-photon recorded 3D optical storage technology, which can provide 40 times the capacity of Blu-ray and more than 200 times the capacity of DVD optical storage technology. The 2-photon 3D technology can be applied to solutions such as a 100+ terabyte optical library using DVD-size disks for enterprise data storage or a 1-inch diameter, 50 GB disk for consumer electronics devices such as cell phones, portable media players, and game systems.
"Businesses and enterprises must store and manage vast amounts of data for extended periods of time to ensure regulatory compliance," said Wayne Yamamoto, President, Call/Recall. "Call/Recall's optical disk solution is a perfect fit for enterprises that need a cost effective archiving solution to store and retrieve data while reducing costly IT real estate associated with large tape libraries."
Call/Recall Inc. is privately funded and was founded in 1987 to provide advanced research into optical storage technologies and ultra-high storage solutions for military and commercial customers. The company?s patented 2-photon 3D optical technology is based on optical storage technology invented by Dr. Peter Rentzepis, an optical scientist whose work is at the core of many of the world?s top optical technology providers, including IBM, Panasonic and Hitachi.