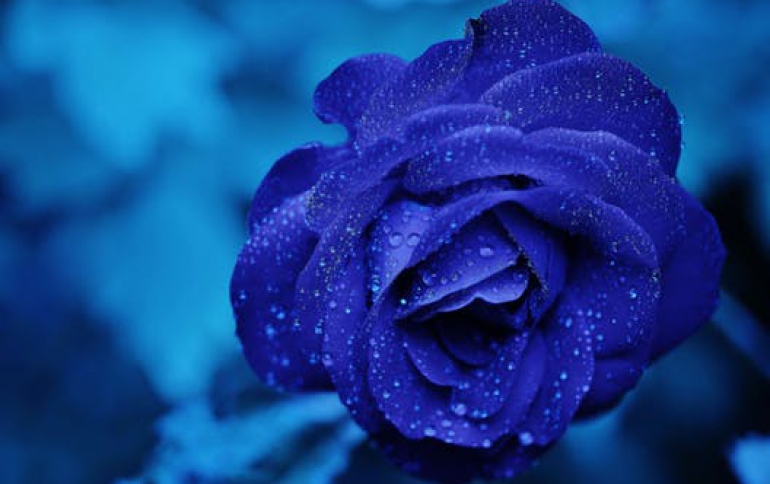 ATI, Nvidia take different tacks to first PCI-Express desktops
Nvidia ATI Technologies are taking very different approaches as they roll out graphics processors and modules aimed at the first crop of PCs supporting the serial PCI Express interconnect. Nvidia will initially ship bridge chips for its existing graphics processors, while ATI is announcing this week a new line of graphics controllers with native Express support. Riding the same train of the first Express-based PCs, Agere Systems separately announced a new Gbit Ethernet controller.

Ultimately, the move to putting graphics in digital consumer gear will be a more significant factor for the head-to-head competition between Nvidia and ATI than the PC's move to Express, analysts said. However, the shift from parallel buses such as PCI and the Accelerated Graphics Port (AGP) to the 2.5-Gbit/s Express interconnect is a major change for the PC industry, they added.

The transition is gated by Intel Corp.'s official release of its Grantsdale chip set expected this month. The chip set is Intel's first to support Express. It also is Intel's first to support DDR-2 memory and the new LGA775 processor bus that paves the way for future 64-bit desktop CPUs.

Graphics are the most important element of the I/O shift, given the bandwidth-hungry nature of the chips that initially use 16 channels of Express while most other peripherals use a single lane.

The use of bridge chips to manage inventory through the first phase of the transition was natural for Nvidia since it commands the lion's share of the discrete desktop graphics sector. Nvidia developed a proprietary 16x version of the AGP bus linking its existing graphics chips to the Express bridges.

Because Express lacks a defined small form factor module, both Nvidia and ATI have developed their own competing notebook graphics modules that vary slightly in size and connector types. Nvidia plans to make its MXM module an industry standard. ATI plans a family of multimedia cards based on its Axiom module, through OEMs are allowed to customize the cards for their systems.

At the chip level, ATI launched one notebook and three desktop graphics processors with native Express support on Monday (May 31). The desktop chips double performance on ATI's previous high- and low-end parts but only inch forward slightly in performance on a mainstream part that was among the first Express chips to go through validation last year.

ATI's desktop Radeon X800 uses its new 500 MHz R420 core, sporting 16 pixel pipelines and support for Graphics DDR-3 memory. The 130nm part has an 8 Gpixel/second fill rate, more than twice that of the previous ATI high-end controller.

For low-end desktops, ATI has applied TSMC's 110nm process to its existing R370 graphics core. The resulting Radeon X300 hits a core speed of 350 MHz and gets a 1.3 Gpixel/second fill rate while keeping the same power consumption of the previous-generation part.

In between is the Radeon X600 for desktops, an R300-class core with just four pixel and two vertex pipelines and a 2-Gpixel/s fill rate. It ekes out just ten percent more performance than the previous generation, but has been available as a vehicle for the early stages of qualification for PCI-Express-based systems and has shipped in sample volumes since late 2003.

For notebooks, ATI's Mobility Radeon X600 adds native Express support and some enhanced LCD features to its existing notebook graphics processor. The chip supports four pixel and two vertex pipelines. A mobile graphics chip withy eight pipelines based on the new R400 core is expected in August. Barring any major stumble in performance or delivery of the chips, ATI and Nvidia are expected to remain neck-and-neck in the heated PC graphics race. However, in the strategic market outside the PC, ATI is gaining an edge, wrote Osha of Merrill Lynch. ATI now has design wins in multiple game consoles, cellular handsets and digital TVs, all important growth markets for graphics. While Merrill Lynch estimates Nvidia will have a slight lead on ATI in 2005 PC revenues, it projects ATI could have twice the sales of Nvidia in the small but rapidly growing non-PC markets, giving ATI an overall revenue edge.

Separately, Agere Systems joined the ranks of chip makers riding the first train of Express-based PCs. At Computex in Taipei on Monday, the company rolled out its ET1310, a PCI Express Gigabit Ethernet controller. Agere claimed the part could be among the lowest of its type in power consumption for 2005 systems.

The ET1310 supports many of the capabilities of PCI Express, including active state power management, advanced error reporting, relaxed ordering rules in the split transaction interface, and multiple traffic classes. It comes in a 68-pin MLCC package and will be sampling in the third quarter of 2004.