ASUS ROG Gaming Lineup at CES 2017
ASUS Republic of Gamers (ROG) on Friday unveiled its latest lineup of gaming gear at the Consumer Electronic Show (CES 2017) in Las Vegas.
The computer hardware company also introduced a router designed specifically for gamers, Rapture GT-AC5300.
The 2017 gaming-gear lineup includes -- GX800VH, G701, G752, GL502, GL702, GL553 and GL753 gaming laptops, and GT51CH, GD30, G20CI and GR8 II gaming desktops.
Featuring tri-band Wi-Fi, eight-port gigabit-LAN, 1.8GHz quad-core CPU, GT-AC5300 enables fast network gaming, the company said.
GX800VH is the first gaming laptop with an 18-inch panel and NVIDIA G-SYNC technology for real 4K UHD gaming visuals. It also has the MechTAG mechanical-switch keyboard, which features anti-ghosting with 30-key rollover, and customisable ROG Aura RGB LED effects for each key.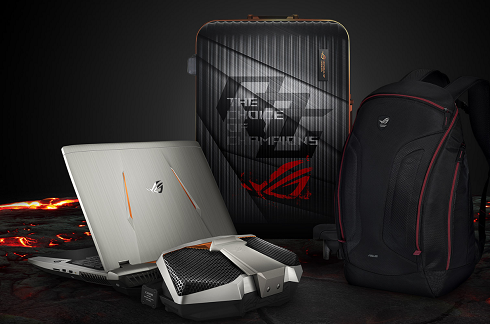 G701 boasts HyperDrive RAID 0, NVMe and PCIe technologies for blazing-fast storage speeds, and a 120Hz panel with NVIDIA G-SYNC technology.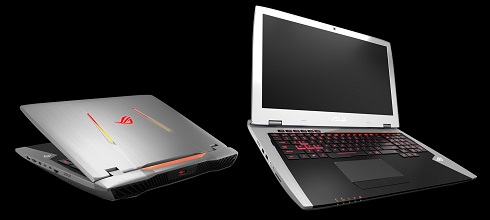 G752 is powered by Intel Core i7 processor and a VR-ready NVIDIA GeForce GTX 1070 GPU.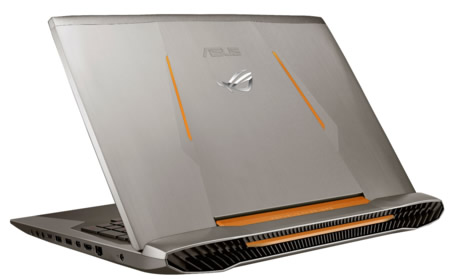 GL502 and GL702 are compact and potent gaming laptops that offer good performance, with up to Intel 7th Generation processors, VR-ready NVIDIA GeForce GTX1070/1060 GPUs, 120Hz NVIDIA G-SYNC panels, and backlit anti-ghosting keyboards with 30-key rollover.
GT51CH is a gaming desktop PC featuring an overclocked 4.8GHz Intel Core i7-7700K processor, NVIDIA GeForce GTX 1080 2-way SLI graphics, and 64GB of RAM.
G20CI is a small-form-factor gaming PC, housed in a compact 9.5-litre chassis, runs whisper-quiet at just 22dB at idle and has an efficient heat-management system, including two internal fans and copper pipes to dissipate heat.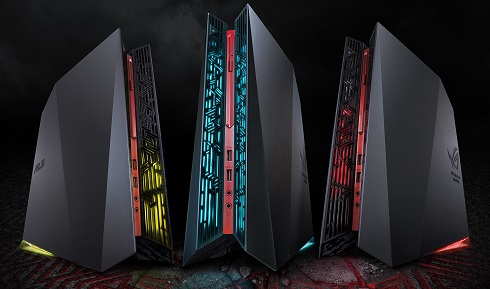 GD30 has a customizable design featuring interchangeable black and white front panels and is powered by 7th Generation Intel Core i7 processor with NVIDIA GeForce GTX 1080 graphics.
GR8 II is the smallest gaming PC built for VR, has ASUS-customized NVIDIA GeForce 1060 GPU, 7th Generation Intel Core i7 processor, and 32GB of RAM.