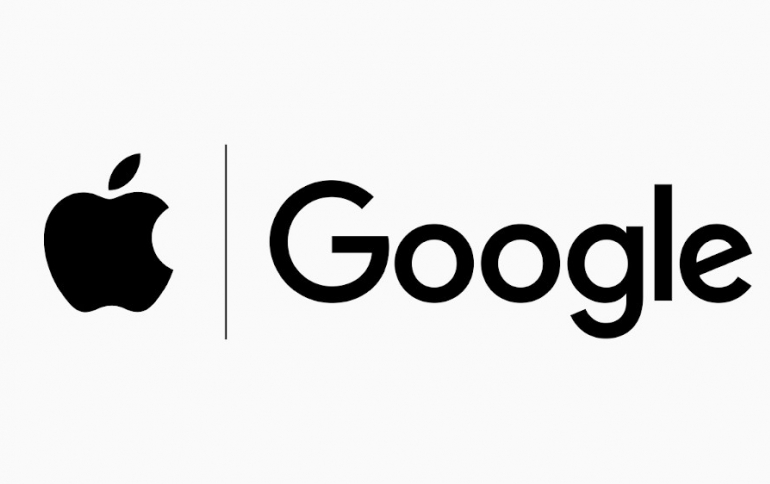 Apple, Google Release First Versions of Contact Tracing Tool to Developers
Apple and Google will release two early versions this week of their proposed technology to slow coronavirus spread to select developers for testing purposes.
The software tools will handed to tools to public health organizations so the agencies can start building applications ahead of the system's launch in mid-May.
The tool set is a combination of software updates for iOS and Android, and software development kits to help developers build and test their apps. Apple released an early beta version of its software update that incorporates the technology, iOS 13.5, while Google is rolling out an update via its Google Play app store.
The first phase of the system will let health agencies build apps that allow a person who tests positive for Covid-19 to input their diagnosis. The system will then use Bluetooth technology to learn who the person has come into contact with and then notify those people of a possible exposure.
Apple released Xcode 11.5, a new version of its software development kit on Wednesday, while Google is providing an update of its SDK to select developers.
A second phase of the project, to be released in the coming months, will have deeper integration with Apple's iOS and Google's Android operating systems to rely less on apps.
The software supports all iPhones running iOS 13, covering devices released in the past four years. The system requires Android 6, which runs on about 2 billion devices. The two companies, whose operating systems power 99% of the world's smartphones, had said earlier this month that they would work together to create contact tracing technology to slow the virus spread by allowing users to opt into logging other phones they have been near.
The collaboration is expected to accelerate usage of apps that aim to get potentially infected individuals into testing or quarantine more quickly and reliably than existing systems in much of the world. Such tracing will play a vital role in managing the virus once lockdowns end, health experts say.