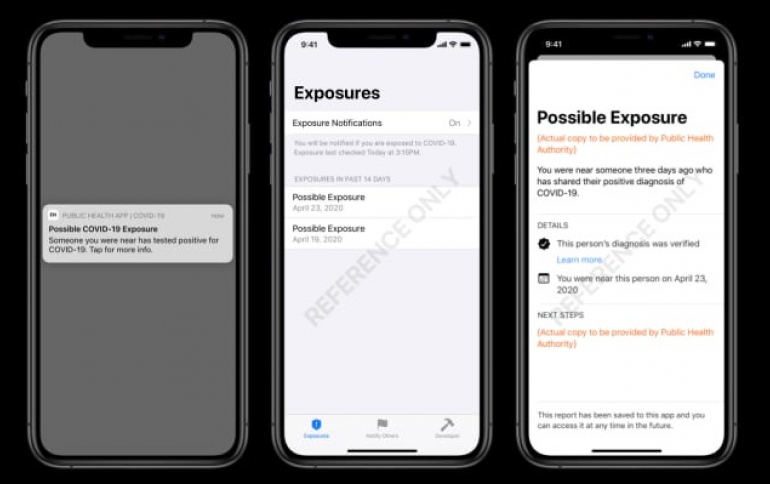 Apple, Google Covid-19 Tool to Be Limited to One App Per Country
Apple Inc. and Google have updated the information about their upcoming contract-tracing tool saying that it will be restricted to one public health app per country.
The companies also released app concepts and sample code to help app developers build programs using the iOS and Android contact-tracing tool. The companies said they would still support countries that have "opted for a regional or state approach."
The system will alert users anonymously if they have come into contact with a person with Covid-19. The first phase will launch publicly in mid-May. It requires public health apps to integrate with the system. In the future, the technology will be embedded more deeply into the Apple and Google operating systems to be less reliant on apps.
Company representatives also sad that the tool, now known as Exposure Notification, was developed after governments around the world approached the companies in order to get help, as developing their own apps was difficult.
The companies also reiterated that apps using the technology must be built by public health authorities, require user consent, collect only the minimum amount of data, and should not record a user's location. They said that users will have the control of all data they want to share, and that people who test positive will not be identified to other users, Google, or Apple. They will only be used for exposure notification by public health authorities for COVID-19 pandemic management. The tool will work across both Android phones and iPhones.