Apple Announces Apple TV+, Apple News+, Apple Card and Apple Aracade
Apple's foray into the services as the company puts hopes in our appetite for content consumption includes the Apple TV+ subscriprion service, the Apple News+ news subscription service, along with the Apple Card. The company also announced Apple Arcade, a game subscription service.
Apple TV+
Apple lifted the curtain on Monday on a television and movie streaming service that will allow users of its 1.4 billion gadgets worldwide to stream television shows and movies, both Apple originals and those from other creators, in a first step to challenge streaming video leaders Netflix and Amazon.
Apple TV+ is an ad-free subscription service with original content. It's launching this fall in 100-plus markets.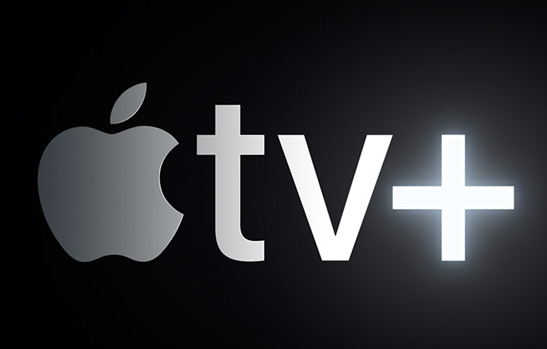 Apple TV+ will feature a new slate of programming from creative artists, including Oprah Winfrey, Steven Spielberg, Jennifer Aniston, Reese Witherspoon, Octavia Spencer, J.J. Abrams, Jason Momoa, M. Night Shyamalan, Jon M. Chu and more.
Additionally, Apple debuted the all-new Apple TV app and Apple TV channels coming in May 2019.
The new Apple TV app brings together the different ways to discover and watch shows, movies, sports, news and more in one app across iPhone, iPad, Apple TV, Mac, smart TVs and streaming devices. Users can subscribe to and watch new Apple TV channels — paying for only services they want, like HBO, SHOWTIME and Starz — all on demand, available on and offline; enjoy sports, news and network TV from cable and satellite providers as well as purchase or rent iTunes movies and TV shows all within the personalized Apple TV app.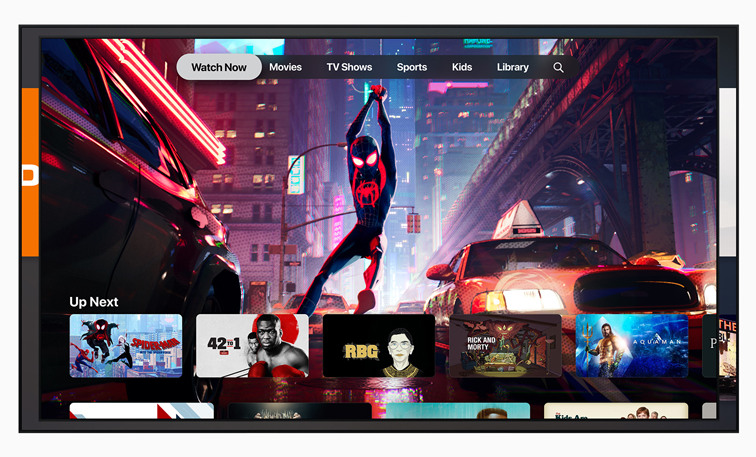 Beginning in May, Appel's customers can subscribe to Apple TV channels à la carte and watch them in the Apple TV app, with no additional apps, accounts or passwords required. Apple TV channels include services such as HBO, Starz, SHOWTIME, CBS All Access, Smithsonian Channel, EPIX, Tastemade, Noggin and new services like MTV Hits, with more to be added over time around the world.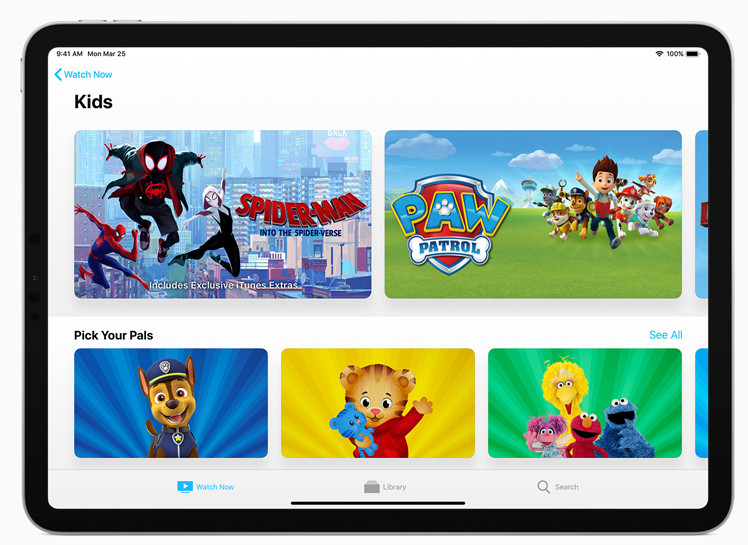 The new Apple TV app personalizes what viewers love to watch across their existing apps and services. The app will offer suggestions for shows and movies from over 150 streaming apps, including Amazon Prime and Hulu, as well as pay-TV services such as Canal+, Charter Spectrum, DIRECTV NOW and PlayStation Vue. Optimum and Suddenlink from Altice will be added later this year.
Additionally, the Apple TV app will become the new home to the hundreds of thousands of movies and TV shows currently available for purchase or rent in the iTunes Store.
Apple did not announce pricing and availability for the Apple TV+ video subscription service, which will launch later this fall.
The new Apple TV app is coming to iPhone, iPad and Apple TV owners in over 100 countries with a free software update this May, and to Mac this fall.
Through Family Sharing, users can share Apple TV+ and subscriptions to Apple TV channels.
The Apple TV app will be also available on Samsung smart TVs beginning this spring and on Amazon Fire TV, LG, Roku, Sony and VIZIO platforms in the future.
Later this year, Apple customers with eligible VIZIO, Samsung, LG and Sony smart TVs will be able to play videos and other content from their iPhone or iPad directly to their smart TVs with AirPlay 2 support.
Apple closed out the announcement of its new Apple TV Plus service with an appearance from Oprah, who'll be working on two documentaries for the upcoming streaming service: one called Toxic Labor about workplace harassment, and a second multi-part series focusing on mental health. According to Oprah, she's partnering with Apple because "the Apple platform allows me to do what I do in a new way."
Additionally, Oprah announced that she would be using Apple TV Plus for "building the biggest, most vibrant, most stimulating book club on the planet... I want to literally convene a meeting of the minds connecting us through books," mentioning plans to host live streams with authors directly on the platform.
"There has never been a moment quite like this one," Oprah said live at the announcement. "We have this unique opportunity to rise to our best selves in how we use and choose to use both our technology and our humanity."
Apple's jump into original entertainment signals a fundamental shift in its business as sales of hardware money-makers drop off. Without another category-defining new gadget announced to the public, Apple is looking to rely more on selling subscriptions and services like video, music and hardware insurance.
With its new media push, Apple joins a crowded field where rivals such as Amazon.com's Prime Video and Netflix Inc have spent heavily to capture viewer attention and dollars with award-winning series and films.
The big tech war for viewers ignited a consolidation wave among traditional media companies preparing to join the fray. Walt Disney Co, which bought 21st Century Fox, and AT&T Inc, which purchased Time Warner Inc, plan to launch or test new streaming video services this year.
Apple Arcade
Apple announced Apple Arcade, a game subscription service that will feature over 100 new and exclusive games, including original releases from creators Hironobu Sakaguchi, Ken Wong, Will Wright and dozens more.
The collection of game titles have no ads, ad tracking or additional purchases.
The service will be available through the Apple Store and will complement the existing free free games. It will feature games from Annapurna Interactive, Bossa Studios, Cartoon Network, Finji, Giant Squid, Klei Entertainment, Konami, LEGO, Mistwalker Corporation, SEGA, Snowman, ustwo games and dozens more.
Every game will be playable offline, and many games will offer support for game controllers. Because subscribers can play Apple Arcade games across iPhone, iPad, Mac and Apple TV, they can pick up where they left off in a game, even if they switch devices. Apple promised that new games will be added to the service on a regular basis.
Apple Arcade will launch in fall 2019 in more than 150 countries from a new tab on the App Store across iOS, macOS and tvOS.
Apple News+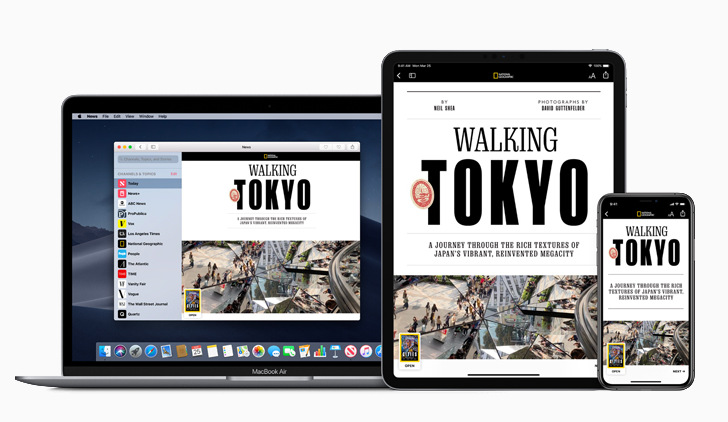 Apple News+ is a new subscription service that brings together over 300 magazines, newspapers and digital publishers within the Apple News app.
Apple News+ is part of the existing Apple News ap and features richly designed layouts, animated covers, vivid photography and bold typography optimized for iPhone, iPad and Mac. All Apple News users in the US, Canada, UK and Australia can continue to use the free news experience within the app on iPhone, iPad and Mac, including access to Top Stories, Trending Stories and a personalized feed of articles.
Apple News+ subscribers can access current and past issues and individual articles from magazines such as The Atlantic, Better Homes & Gardens, Bon Appétit, Condé Nast Traveler, ELLE, Entertainment Weekly, ESPN The Magazine, Esquire, Food & Wine, Good Housekeeping, GQ, Health, InStyle, Martha Stewart Living, National Geographic, New York Magazine, The New Yorker, O, The Oprah Magazine, Parents, People, Real Simple, Rolling Stone, Runner's World, Sports Illustrated, TIME, Travel + Leisure, Vanity Fair, Vogue, WIRED and Woman's Day.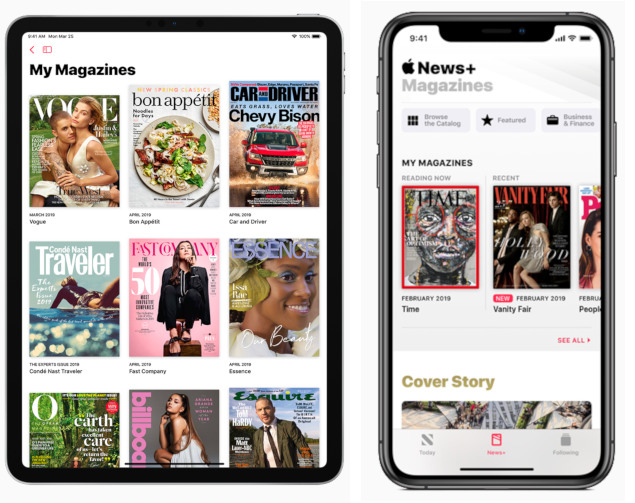 In addition, Apple News+ includes The Wall Street Journal, Los Angeles Times and Toronto Star, Canada's largest daily newspaper. Apple News+ also provides access to premium online publications such as theSkimm, The Highlight by Vox, New York Magazine's sites Vulture, The Cut and Grub Street, and Extra Crunch from Verizon Media's TechCrunch.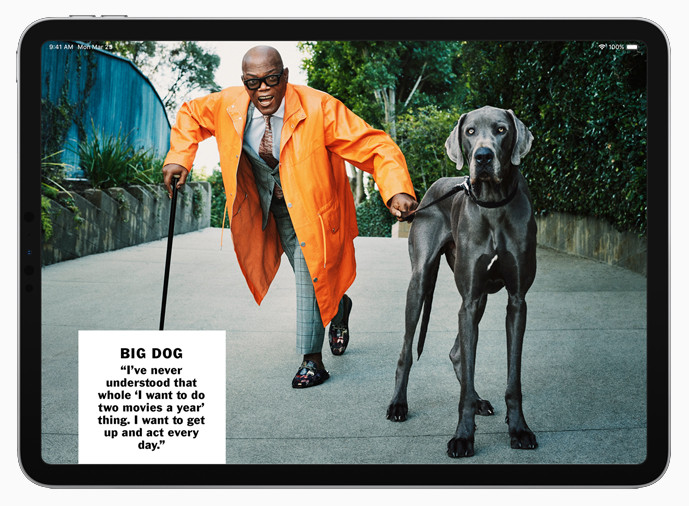 Apple News+ is available today in the US for $9.99 a month and in Canada for $12.99 a month. Consumers can sign up for a free one-month trial, and the plan automatically renews after the trial ends. To sign up for Apple News+, customers must update to iOS 12.2 or macOS 10.14.4. Through Family Sharing, up to six family members can share one Apple News+ subscription. Apple News+ will be available in the UK and Australia later this year.
Apple Card coming this summer
Apple also announced Apple Card, a ew kind of credit card created by Apple.
Apple Card is built into the Apple Wallet app on iPhone, offering Apple's customers a familiar experience with Apple Pay and the ability to manage their card right on iPhone. Apple Card simplifies the application process, eliminating fees.
Available in the US this summer, Apple Card also offers a rewards program than other credit cards with Daily Cash, which gives back a percentage of every purchase as cash on customers' Apple Cash card each day.
Apple's customers can sign up for Apple Card in the Wallet app on their iPhone in minutes and start using it with Apple Pay right away in stores, in apps or online worldwide. The card provides real-time views of the latest transactions and balance right in Wallet, and Apple Card support is available 24/7 by sending a text from Messages.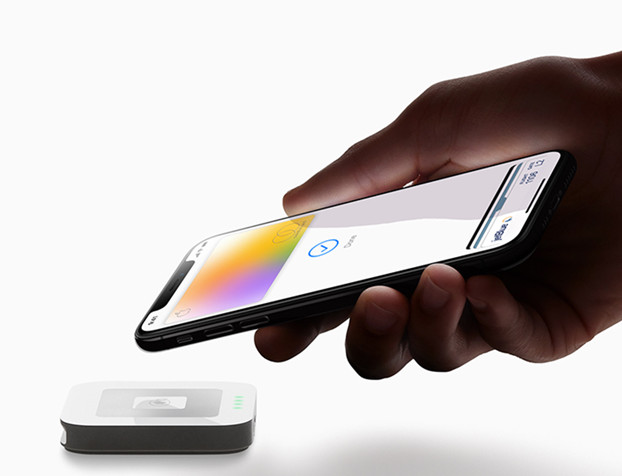 Apple Card uses machine learning and Apple Maps to label transactions with merchant names and locations. Purchases are automatically totaled and organized by color-coded categories such as Food and Drinks, Shopping and Entertainment. Apple Card provides weekly and monthly spending summaries.
iPhone screen showing weekly spending trends.
Apple's customers will receive a percentage of every Apple Card purchase amount back as Daily Cash. Daily Cash is added to customers' Apple Cash card each day and can be used right away for purchases using Apple Pay, to put toward their Apple Card balance or send to friends and family in Messages. Every time customers use Apple Card with Apple Pay, they will receive 2 percent Daily Cash. Customers will also get 3 percent Daily Cash on all purchases made directly with Apple, including at Apple Stores, on the App Store and for Apple services.
There are no fees associated with Apple Card: no annual, late, international or over-the-limit fees. Apple says its goal with Apple Card is to provide interest rates that are among the lowest in the industry and if a customer misses a payment, they will not be charged a penalty rate.
Apple Card shows a range of payment options and calculates the interest cost on different payment amounts in real time. As a way to pay less interest, Apple Card will also suggest paying a bit more every month and offers the flexibility to schedule more frequent payments.
A unique card number is created on iPhone for Apple Card and stored in the device's Secure Element, a special security chip used by Apple Pay. Every purchase is secure because it is authorized with Face ID or Touch ID and a one-time unique dynamic security code. Apple says that the security and privacy architecture created for Apple Card means that the company doesn't know where a customer shopped, what they bought or how much they paid.
Apple is partnering with Goldman Sachs and Mastercard to provide the support of an issuing bank and global payments network. Goldman Sachs says it will never share or sell data to third parties for marketing and advertising. Mastercard will provide cardholders the ability to shop at merchants around the globe.
Apple has also designed a titanium Apple Card for shopping at locations where Apple Pay is not accepted yet. With no card number, CVV security code, expiration date or signature on the card, Apple Card is more secure than any other physical credit card. All this information is accessible in Wallet to use in apps and on websites. For purchases made with the titanium Apple Card, customers will get 1 percent Daily Cash.
US consumers can now sign up for the latest news about Apple Card. Apple Card will be available to qualified customers in the US this summer.
Tim Cook also said Apple Pay, its digital wallet, will soon be usable on public transit systems in Portland, Oregon, Chicago and New York City. Apple Pay will be available in more than 40 countries by the end of the year.