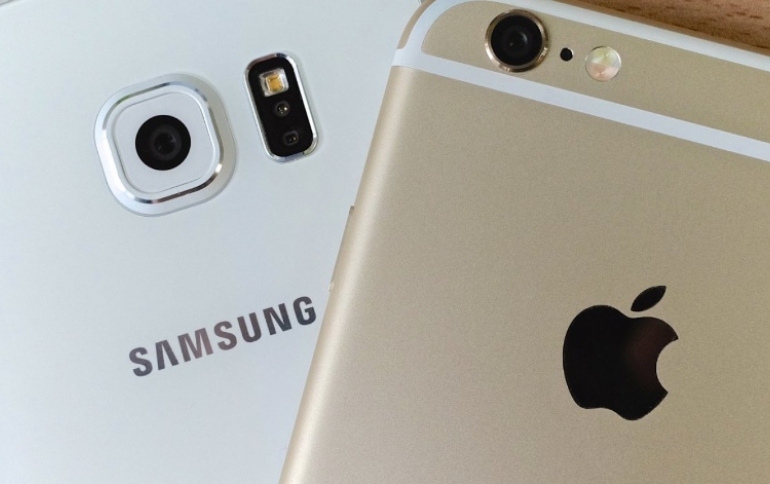 Apple and Samsung Dominate Smartphones Sales
Eight of the world's ten best-selling smartphones are made by either Apple or Samsung, according to data released by Counterpoint. The iPhone 5s claimed first place ahead of the Samsung S5 and S4. The iPhone 5s was released in September 2013 and the Samsung S5 was launched worldwide in April 2014.
Within the top 10 was also Chinese manufacturer Xiaomi, with Sony, Motorola, Huawei, LG and Nokia to be absent from the list.
Top 10 best-selling smartphones worldwide in May 2014:
Apple iPhone 5s
Samsung Galaxy S5
Samsung Galaxy S4
Samsung Note 3
Apple iPhone 5c
Apple iPhone 4S
Xiaomi MI3
Samsung Galaxy S4 mini
Xiaomi Hongmi Redrice
Samsung Galaxy Grand 2