AMD Launches Budget ATI Radeon HD 4830 Graphics Card
AMD today officially introduce Like all ATI Radeon HD 4800 series products, the new offering delivers game performance and HD multimedia capabilities, as well support for the latest DirectX 10.1 games soon to be released for the holiday season.
"With a single chip we have been able to quickly and efficiently bring to market graphics card designs ranging from below $150 through $549 SEP, with leading performance in every segment," said Rick Bergman, senior vice president and general manager, Graphics Products Group, AMD.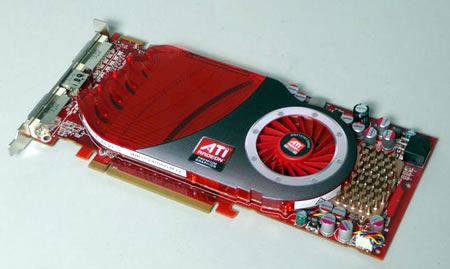 With the launch of this card, even the most intimidating games that were previously unplayable on a graphics card selling for less than $150 can now be enjoyed at playable frame rates, even when using image enhancements such as anti-aliasing and anisotropic filtering, according to AMD.
Compared to AMD's offering for the $150-200 segment, the Radeon HD4850, the new HD 4830 offers 740GFLOps (1.0 TFLOPs for HD 4850). The 55nm GPU is clocked at 575GHz, it has 640 stream processors, 32TMus (texture units) and a memory banwidth of 57.6GB/s. Power consumption is 110 W.
The HD 4830 comes with dual DVI-I port, TV output and supports PCI Express 2.0 x16.
ATI Radeon HD 4830 cards also support ATI CrossFireX technology allowing gamers to combine as many as four cards in one PC.
AMD?s second generation Unified Video Decoder (UVD 2.0) and ATI Avivo HD technology ensure smooth HD video playback, and and sharp images.
The ATI Radeon HD 4830 graphics card is supported by add-in-board companies offering custom designs of the products and it is expected to be available immediately.