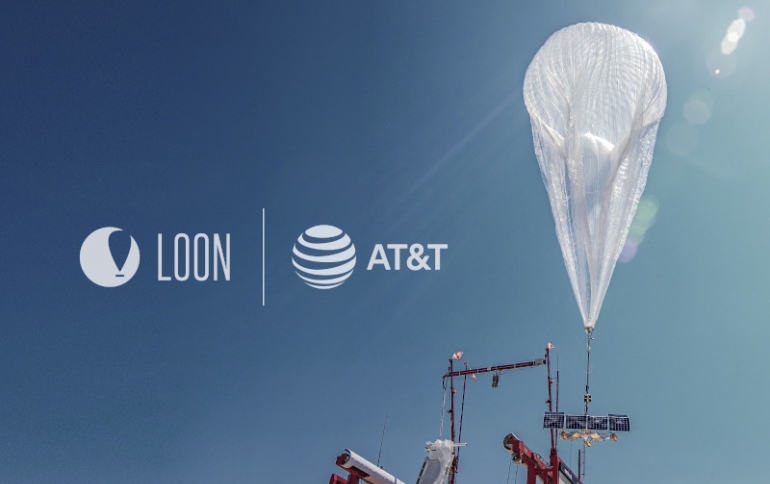 Alphabet's Loon and AT&T to Offer Global Connectivity Solutions
Alphabet's Loon announced a global collaboration with AT&T in order to respond more quickly and effectively to disasters worldwide.
Loon can be effective in times of crisis or disaster. Because even in a place that has good mobile network coverage, people who were served can quickly become unserved for significant periods of time when a disaster hits. Loon has the ability to provide resilient and flexible services.
One of Loon's early experiences responding to a disaster scenario was when Hurricane Maria devastated Puerto Rico in 2017, knocking out nearly all of the island's communications infrastructure. Soon after the hurricane hit, Loon teamed up with AT&T and others. AT&T has a history of using technologies in order to serve their customers in all conditions — and delivers through FirstNet a nationwide, wireless communications platform dedicated to and purpose-built for America's first responders and the public safety community. Within a month, Loon and AT&T got the service up and running.
Fast forward to Peru in 2019, and the circumstances of Loon's deployment were quite different. Because the company had been testing our service in the country, it had in place virtually every element needed to deploy the Loon service. When a magnitude 8.0 earthquake struck Peru and knocked out communications infrastructure, Loon was able to simply reposition balloons to impacted areas. Rather than a month to get the service up in running, Loon was able to begin serving users in need within 48 hours of the earthquake.
Under the new partnership with AT&T, Loon has successfully integrated the Loon system with AT&T's network. This network integration will extend to AT&T's partners around the world, meaning Loon will be able to provide service to a third-party mobile operator, assuming they have a standard international roaming relationship with AT&T. Loon's ability to leverage the AT&T network expands the number of operators around the world that Loon can work with without having to complete time-intensive network integration for each one.
While this pairing will simplify the network integration element of Loon's disaster response, there is still work needed on the other two elements required for a Loon deployment — government approvals and ground infrastructure installation — to better position Loon to respond to more disaster scenarios.
Loon said that in the last few months, the company has secured approvals to fly over additional countries, including Kenya, Uganda, Namibia, Democratic Republic of Congo, Chad, Malawi, and Lesotho. This brings to over 50 the total number of countries and regions Loon has approval to fly over.
And with hurricane season approaching in the Caribbean, Loon is working to strategically install ground stations in the region so the company can reach more countries in a time of need.