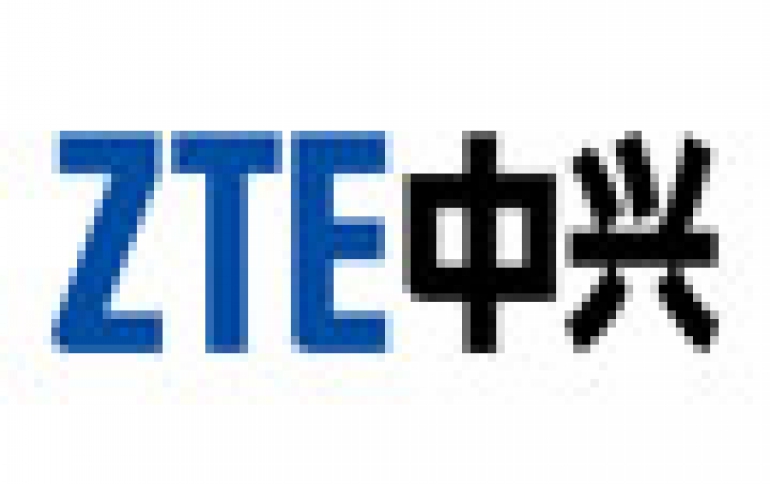 ZTE Outlines Plans To Enable Mobile-ICT Transition
Chinese ZTE Corp.today outlined at its Global Analysts Conferenc the company's new strategic plans to synthesize its assets in telecommunications, enterprise ICT and terminal devices. According to the company's new Enabler@M-ICT strategy, the focus will be in four key areas: smart-pipes, mobile devices, cloud-based services, and big data infrastructure systems.

"The Mobile-ICT era represents a big opportunity for ZTE, as we leverage our strengths in telecommunications, enterprise ICT and terminal devices to drive innovations that will enable consumers and businesses globally to access information and applications more dynamically than ever before," said Dr. Zhao Xianming, Chief Technology Officer at ZTE.

ZTE has been developing 4G infrastructure and optical networks as well as proprietary solutions such as Cloud Radio. Now it will focus on the development of high-performance smart-pipe infrastructures and systems, intensify efforts to develop technologies for cloud-based services systems such as IPTV and Smart City, as well as Data Center, storage, virtualization and other big data infrastructure solutions. In terminal devices, ZTE plans to build smartphones and devices that "will offer superior user experience and performance to consumers globally," the company says.

ZTE's Operator Solutions Business Group will focus on serving larger-sized markets and geographic regions. Building on recent developments in managed services operations, such as the multi-year network management contract with E-Plus Group in Germany, ZTE will focus on growing its offerings in services to generate value and profitability in the Operator Solutions business.

ZTE Enterprise Business will focus on offering solutions to target industry verticals including transportation, energy, public utilities, financial and Internet, building on the company?s industry-leading technologies such as Smart City and U-Safety.

Defining a new "Smart 2.0" age, ZTE Mobile Devices will focus on smartphones, tablets and wearable devices. Users will have access tp personalized and productive applications that can be accessed on their smartphones, tablets, wearables, gaming consoles and other connected devices.

ZTE forecasts that there will be more than 100 billion connected devices by 2020, including 50 billion connected sensors that will make up the Internet of Things. Automobiles and domestic electronics such as game consoles will also become more connected.

"Voice control is the key gateway for the Internet of Things, as it is the most intuitive way for humans to interact with machines," Mr. Zeng said. "ZTE is committed to developing the best voice control technologies in the industry."

The "Grand S II" and "Star 1," two 4G smartphones launched by ZTE this year, both feature advanced voice-recognition technologies.

This year, ZTE also diversified into the wearables market, launching the "ZTE Grand Watch" at the Consumer Electronics Show in Las Vegas. The company also debuted the "Funbox," a home entertainment console, which supports all-in-one gaming, video-chatting and online video.

ZTE is also strengthening its E-commerce and retail channels as the Mobile Devices business transitions from a B2B to a B2C business model, diversifying from a reliance on the operators channel.