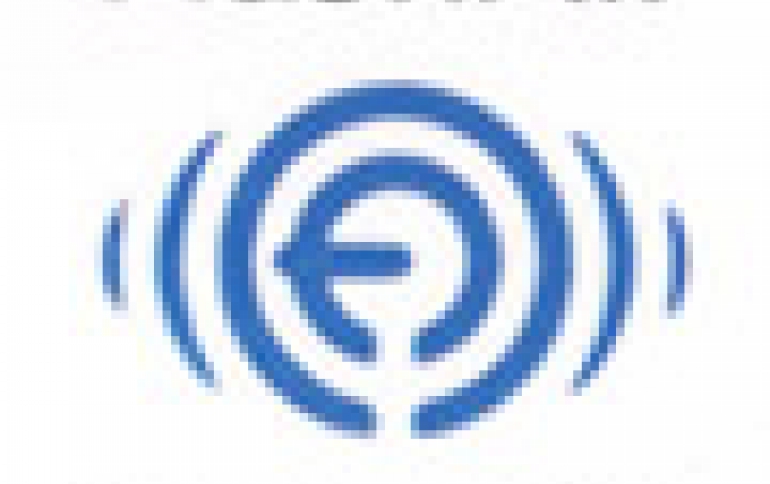 Toshiba to Launch FlashAir SDHC Memory Card with Embedded Wireless LAN Connectivity
Toshiba will launch the world's first SDHC memory card with embedded wireless LAN functionality to meet the SD Memory Card Standard. The new card, "FlashAir", has an 8GB capacity and supports both peer-to-peer transfers and uploads to and downloads from servers.
Toshiba will start selling the new memory card in February 2012.
FlashAir's embedded wireless communication function allows users to upload and download photographs to and from a server and to exchange photographs and other data with other devices, including digital cameras that are FlashAir compliant and, smartphones and PCs that support wireless LAN. All transfers are done wirelessly, without any need for a cable connection. Key features of the new card include the ability to receive as well as transmit and lower power consumption than other cards with similar functions.
Even in digital cameras not compliant with FlashAir, the new card can share digital images with smartphones and PCs that support wireless LAN.
Toshiba said that it would secure certification of FlashAir for wireless communication in Japan, North America and Europe.
Specifications
Standard: SD Memory Card Standard
Wireless LAN Standard: IEEE 802.11b/g/n
Wireless LAN security: WEP, TKIP, AES (WPA, WPA2)
Card capacity: 8GB
Speed class: Speed Class 6
Applicable format: JPEG, RAW, MPEG, etc
Power Supply Voltage: 2.7-3.6V
Operating Environment: Temperature: -25°C to 85°C
Relative humidity: 95% at 25°C (no condensation)
External dimensions: 32(L) x 24(W) x 2.1(T)(mm)
Weight: Approx. 2g