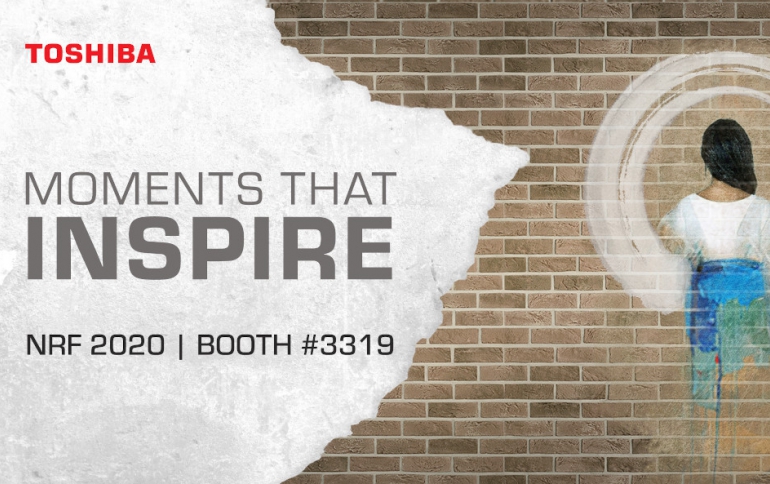 Toshiba's 'Frictionless Store' Offers Glimpse of Future at NRF 202
Toshiba Global Commerce Solutions provides a peek into the future while demonstrating solutions empowering current retail success during NRF 2020.
Toshiba's 'Frictionless Store' employs multi-layered shelf sensor technologies and computer vision with real-time true edge computing, powered by its microservices software platform.
"The concept demonstrates how retailers may evolve toward the store of the future at their own pace while solving immediate business challenges like item recognition at self-checkout to optimize throughput and prevent shrinkage," according to Toshiba.
Toshiba will take retailers through new capabilities in the following areas:
Path to frictionless: from store to cloud-connected commerce;
Activating intelligence: from data to actionable insights;
Optimizing throughput: from transactions to front-end transformation;
Point-of-sale (POS) and printers designed for retail.
The company will demonstrate how it is 'activating intelligence' via its newly introduced Proactive Availability Services. Toshiba's Managed Services initiative empowers retailers to operate more efficiently through artificial intelligence and advanced analytics, moving the current retail maintenance model from reactive to proactive.
Gathers insights to understand component usage patterns
Predicts and prevents hardware failures through machine learning algorithms
Near real-time notifications of hardware events alerting
Uses analytics for intelligent dispatch of service
Leverages artificial intelligence (AI) to automate and speed up remote interventions
Reduces store disruption and increases availability with decreased store visits
Consolidates reporting on service performance metrics.