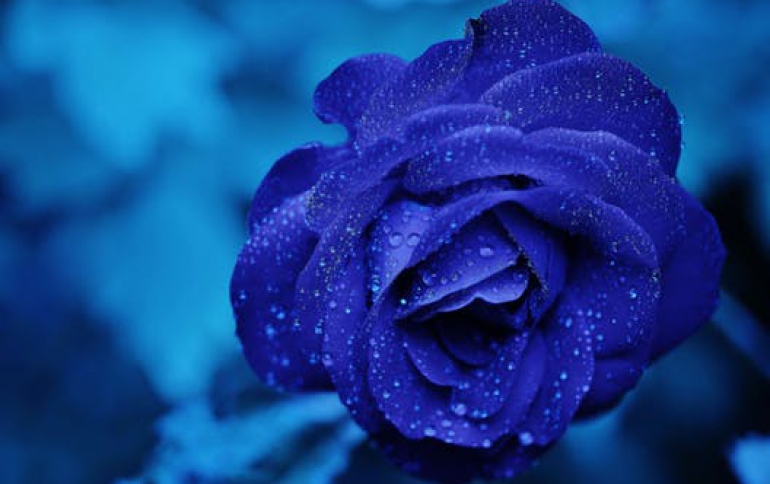 Tiny Drive With Fingerprint Recognition Protects Data
Now that the floppy disk is pretty much dead, the medium of choice to transport data is optical, and has been for some time.
Since almost every computer these days has at least a CD-ROM drive, burning data to a CD ensures you will be able to at least load or view anything on any other personal computer. Since the CD, newer optical formats such as rewriteable CD and DVD have also become fairly commonplace.
But there is still a chance some computer may not have one of these later-generation drives installed. If not, and you chose to store your data onto one of these newer optical disks, you are out of luck unless you can find another computer that has something compatible.
I'd like to suggest a more compatible solution. The USB flash drive is a transportable solution really coming into its own, given improvements in the technology combined with faster access speeds, bigger capacities and dropping prices.
A USB flash drive is so small that most of them fit on a keychain. They retain stored data without any power and only require a USB port. And unless the computer you need to use is from the PC dark ages, chances are it has at least one USB port.
One of the coolest new flash-drive additions is the JumpDrive TouchGuard from Lexar (www.lexar.com). A little over 2 inches in length, the 256-megabyte flash memory drive opens by removing the attached cap from the USB plug. The JumpDrive supports the faster USB 2.0, as well as the slower 1.1 standard.
What makes this flash drive something that would capture James Bond's attention is its tiny built-in fingerprint reader. That's right, to access the contents of the JumpDrive, you first have to drag your fingertip across the unit's Sweep Sensor fingerprint scanner.
If it matches, you are given access to the drive's contents. If it's not your fingertip, the data remains inaccessible.
The JumpDrive uses advanced biometric technology that can store and recognize up to 10 unique fingerprints per drive. That flexibility makes it ideal for scenarios such as family-only access or project-personnel-only access.
Built-in 256-bit data encryption keeps the contents of the JumpDrive safe from prying eyes.
When you first run the installation program, you choose which finger or thumb to use. The program prompts you to scan the finger until it can accurately identify your digit.
In addition to storing data on the flash drive, another interesting security feature is one that lets you carry all your Web-site login passwords and bookmarks on the JumpDrive. When you log on to a Web site, the JumpDrive will prompt you for the name and password. Just enter it once and you're all set.
The JumpDrive TouchGuard requires Windows 2000 or Windows XP and sells for $69.95.
From Seattle Times