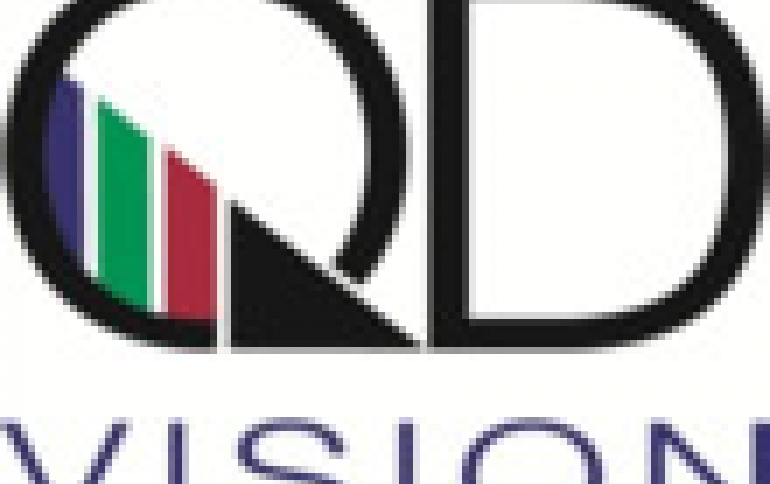 TCL Announces Quantum-dot 55-in. UHD TV
Chinese electronics company TCL announced what it said is the first quantum dot 55-in., 4K UHD TV that has the same color spectrum as OLED UHD TVs but at one-third the cost. TCL said its new LCD flat-screen achieves the full possible range (known as "full gamut") of color by using "quantum dot" technology that also allows the company to produce the TVs at a reduced cost compared with OLEDs.
The TV is quiped with QD Vision?s Color IQ semiconductor nanocrystal technology technology, which enables Liquid Crystal Display (LCD) to achieve full-gamut 100% NTSC color performance.
QD Vision is a manufacturer of quantum dot optical components for HDTVs and other LCD products.
The quantum dot display is a light emitting technology that uses semiconductor nanocrystals similar to those in organic light-emitting diode (OLED) displays. The displays also use a small quantity of cadmium sealed within the glass display to enhance colors.
The quantum dot component is mounted in the LCD backlight unit in front of blue LEDs. QD Vision makes quantum dots with very narrow red and green light output. The result in the LCD system is that you get good color separation between red, green and blue light and hence pure saturated color on screen.
Until now, most mainstream LCD TV designs have had to sacrifice color quality, typically only delivering 60-70% of the NTSC color gamut standard. Color IQ is capable of delivering 100% of the NTSC color gamut, and works with all major LCD applications, including LCD TVs, LCD monitors and other displays.
TCL said the new TVs will initially be available in China, followed by additional worldwide availability.