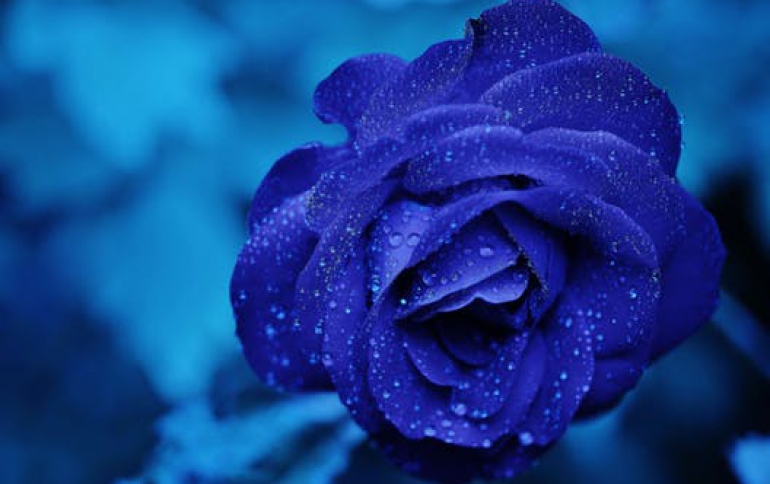 ST Unveils Single Chip Set-Top Box
As consumer electronic companies look to put more functions into a single box, IC maker STMicroelectronics is following suit with a single chip set-top box device to enable high definition television.
The chip is designed to provide consumers with more sophisticated set-top box (STB) features and better security for content providers, through what ST believes is the most highly integrated single-chip solution for high definition STBs.
The STi7710 combines the functions of ST STi7020 high definition TV (HDTV) decoder IC, the STi5517 Omega decoder and integrates on-chip features such as Hi-Speed USB and a high-bandwidth digital content protection (HDCP) processor.
The HDCP module secures the digital interface to an HDCP-enabled TV set and protects the programming content by authenticating and monitoring decryption keys. HDCP provides a transparent method of transmitting encrypted digital entertainment content to DVI-compliant digital displays without compromising copying and timeshifting convenience for the viewer.
The STi7710 also provides digital video interface (DVI) and high definition multimedia interface (HDMI) display interfaces to ensure STB output flexibility at a low system cost, and offers better audio capability at low bit rates through an embedded advanced audio coding (AAC) decoder. HDMI builds on DVI to create a high performance TV interface, with better video performance and the ability to carry up to eight channels of 192kHz audio. The chip also includes SRS TruSurround XT, an advanced audio technology from SRS Labs Inc., for cinema-quality virtual surround sound over two-speaker television or entertainment systems, and other audio features.
An embedded Hi-Speed USB Host, operating at 480-Mbits/second, 40-times faster than the USB 1.1 standard, allows peripherals to be added to a basic STB for additional functionality. For instance, it could allow a consumer to purchase the STB and add a hard-disk drive at a later date to turn the box into a digital video recorder.
ST offers the software for U.S. high-definition markets, where the FCC mandates provision of specific features. STB manufacturers can license software from ST or other suppliers. ST's STAPI programming interface helps with porting software, and will continue to be available on future chipsets, enabling software portability to next generation devices.
The CPU core of the STi7710 is a high-performance ST20, the dominant CPU in the STB market, which supports all current middleware in the STB market with enough head room for future software enhancements. A unified memory interface with double data rate SDRAM support optimizes the use of RAM chips and further increases performance, while an embedded high-performance graphics engine supports graphics-intensive tasks such as the channel's presentation of programs. A flexible routing system of video streams from different sources simplifies transport stream management software and improves reliability.
STMicroelectronics also said today that its latest high definition MPEG-2 decoder has been chosen by Oplus Technologies Ltd. to be included in its Leonardo reference design for high definition integrated digital television sets. The new ATSC-compliant reference design will be used by flat panel TV manufacturers to add digital capability to their existing products to meet the U.S. Federal Communications Commission mandate stating that, by July 2007, all but the smallest TV sets sold in the United States must include a digital tuner to receive over-the-air digital broadcasts.
The Leonardo reference design includes Oplus' Matisse and Rembrandt ICs, which use de-interlacing, scaling and image enhancements algorithms to ensure superior image quality irrespective of the input and output formats. Along with these chips, the STi7710 combines a high definition MPEG-2 decoder, a CPU and a range of interfaces in a single package.
From ElectronicNews