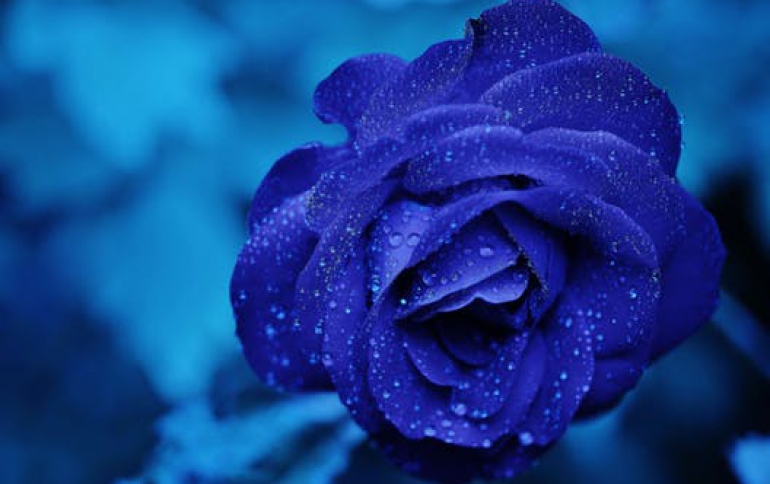 Sony Expands Digital photo Frame Line
Sony today added two new model The new 10-inch and 8-inch digital photo frames (models DPF-D100 and DPF-D80) have SVGA resolution (800 x 600 pixels) LCD screens. They are Sony's first digital photo frames that offer a 4:3 aspect ratio.
This apect ratio eliminates borders around the digital photos and allows pictures to fill up the screen. Photos appear larger on theses frames' displays than digital photo frames with the 16:9 aspect ratio.
In addition, these models have an image processing feature that quickly decodes and displays images. The digital photo frames will dispay images that are up to 48 megapixels or files that are up to 100MB. The digital photo frames have 200MB of available capacity.
Digital images can be loaded onto the internal memory of the digital photo frames from several types of flash memory cards, including Memory Stick PRO, Memory Stick PRO Duo, SD Memory Card, MMC, Compact Flash, Microdrive and xD-Picture Card.
Photos can also be transferred to the frames via a USB cable (not included) from a personal computer or digital camera. These two new S-Frame models support JPEG and RAW (SRF, SR2, ARW) image file formats.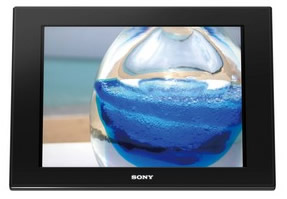 The S-Frame models offer features including the auto orientation sensor. The photo frame automatically detects whether it has been positioned horzonally or verically and then adjusts the display of the picture accordingly. When the frame is horizontal the Sony logo will light up. When the frame is vertical, the logo turns off and blends into the piano black finish.
Additional features include 10 slide show variations, clock and calendar views, and two index modes so users can preview several photos at once.
The DPF-D80 digital photo frame is now available for about $180 and the DPF-D100 model will be available in November for about $280.