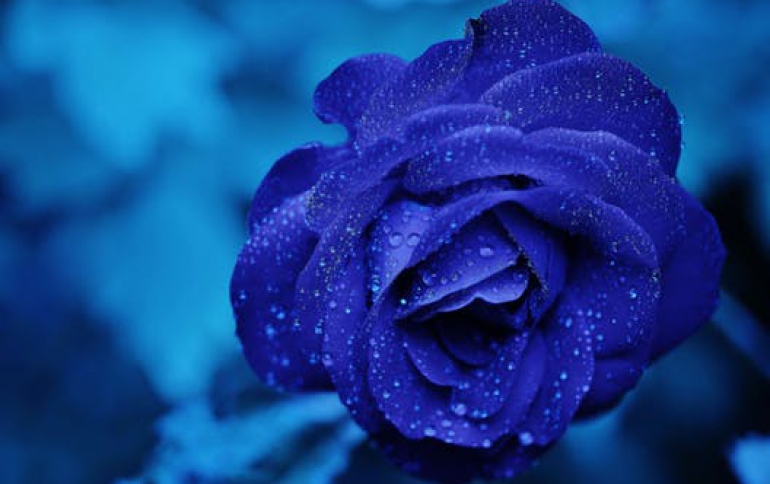 Sony Ericsson unveils James Bond's latest phone
Sony Ericsson is launching a limited edition Titanium silver C902 Cyber-shot phone as used by James Bond in the eagerly awaited QUANTUM OF SOLACE which will be released worldwide November 2008. Sony Ericsson is excited to unveil an exclusive partnership between the Metro-Goldwyn-Mayer Pictures/Columbia Pictures release of EON Productions' 22nd James Bond adventure, QUANTUM OF SOLACE, and the C902 Titanium silver edition. The phone, as used by James Bond - played by actor Daniel Craig in the new film - will be available for a limited period and include a memory card loaded with a host of 007 content.
Users will get the chance to know exactly what it takes to be a secret agent like James Bond with the first level of an exclusive pre-loaded spy-style game. In addition, the full colour trailer of the film, behind-the-scenes interviews with the stars and exclusive content such as wallpapers and screen savers will be available on the phone and the memory card.
The C902 Cyber-shot phone is used throughout the film by James Bond to capture evidence and assist the agent on his mission. The 5MP camera, with a unique slide-out lens cover, illuminated touch icons providing quick and easy access to camera options, Face detection, Photo flash and Auto focus enables James Bond to send high resolution shots back to MI6 for quick recognition of his enemies. The phone also offers BestPic which allows users to take nine pictures of a moving object simultaneously and choose the best shot to use, plus Picture blogging for uploading photos to blogsites and PictBridge for printing direct to a printer, without the need for a PC or laptop.
The Sony Ericsson C902 Cyber-shot - an image and style statement
- Launched worldwide in July 2008
- Slim Cyber-shot phone with unique slide-out lens cover. Camera-ready in an instant
- 5.0 megapixel camera with Face detection and Auto focus. Always capture the best shot possible
- Illuminated camera touch keys. Intuitive guidance around the camera settings
- 160MB built-in memory ? the equivalent of storage for up to 100 full resolution photos ? plus the possibility to add even more memory with the Memory Stick Micro (M2) that can be bundled with the phone depending on the market.
- The phone incorporates the latest in lighting technology ? Photo flash ? giving better quality pictures even in low-light conditions.
- Light solution added to the established BestPic feature ?take 9 photos in quick succession, choose the best and delete the rest.
The C902 Cyber-shot is a UMTS/HSDPA 2100 and EDGE/GPRS 850/900/1800/1900 phone that will be available in selected markets in Titanium Silver in Q4 of 2008 for a limited period.
Content pre-loaded onto the phone:
Welcome message - Dynamic screensavers - Static and dynamic wallpapers -James Bond mobile theme - QUANTUM OF SOLACE movie trailer
Content pre-loaded onto the memory stick:
Newswraps x 3 (behind the scenes interviews and footage from the movie and it?s stars) - Wallpapers x 5 - Screensaver x 1 - Activision trailer - "Top Agent" game
Sony Ericsson C902 Cyber-shot - At a Glance
C902 Cyber-shot
Camera
Auto focus - Auto rotate - BestPic - 5 megapixel camera - 2.5x digital zoom - Face detection - Photo fix - Photo flash - Picture blogging - Video recording - Video light - Video stabiliser - Image stabiliser
Music/Entertainment/Navigation
Media player - Mega Bass - Music tones (MP3/AAC) - PlayNow - TrackID - FM radio - Java - Media - Video streaming - Video viewing - 3D games
Web/Internet
Access NetFront Web browser - RSS feeds
Communication & Messaging
Polyphonic ringtones - Speakerphone - Vibrating alert - Video calling - Email - Instant messaging - Picture messaging (MMS) - Predictive text input - Sound recorder - Text messaging (SMS)
Design
Navigation key - Picture wallpaper - Wallpaper animation
Connectivity
Bluetooth technology - Modem - Synchronisation - USB mass storage - USB support - PictBridge
Organiser
Alarm clock - Calculator - Calendar - Flight mode - Notes - Phone book - Stopwatch - Tasks - Timer
Accessories
In-Box:
Battery - Charger - USB cable - Stereo Portable Handsfree - Wrist strap in leather - Sony Ericsson PC Suite - Media Manager - User guide
Facts and Figures
Size: 108 x 49 x 10,5 mm
Weight: 107 grams
Colours:
Titanium Silver
Screen: 262,144 colour TFT
Resolution: 240x320 pixels
Size: 2 inches
Phone memory: Up to 160MB
Memory Stick Micro (M2) support
Talk time GSM: Up to 9 hrs
Standby time GSM: Up to 400 hrs
Talk time UMTS: Up to 3.5 hrs
Standby time UMTS:
Up to 350 hrs
Availability and Versions
Networks:
UMTS/HSDPA 2100
GSM/GPRS/EDGE
850/900/1800/1900