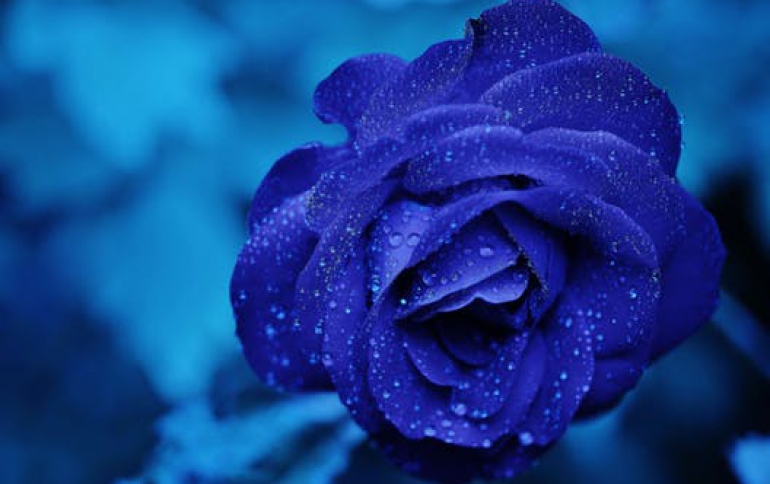 Sonic Ships Major Product Advances at IBC 2004
Sonic Solutions (Nasdaq:SNIC), the world leader in DVD creation technology, today announced the availability of new versions of its leading professional DVD creation systems ...the SD-series Encoder 3.1, Sonic eDVD(R) 3, and DVD Producer(TM) 4.5 -- as well as introduced the all new DVD Producer HD Workstation. All of the new Sonic offerings are designed to increase efficiency and expand the services professional DVD authors and content creators can provide by leveraging new dual-layer burning technologies, by increasing the interactive capabilities of DVD, and by moving DVD creation into the world of High Definition.

"Sonic has led the DVD industry from the very beginning with innovative products and by delivering important functionality that drives the business of DVD creation," said Steven Power, DVD product manager at Mitcorp, a key Sonic distributor located in London, England. "Sonic's latest products not only enhance today's DVD creation process but their continued investment in technology paves the way for the next generation of DVD evolution."

The SD-series encoder and DVD Producer have become standard equipment in professional DVD creation facilities worldwide due to the quality and efficient workflow offered by these comprehensive DVD authoring solutions. eDVD and DVD Producer HD bring new capabilities to DVD professionals by extending interactivity beyond present-day DVD creation, as well as by offering HD content holders a way to publish their projects today.

"Our customers offer DVD creation services to major motion picture studios, content holders and individuals, and our latest product advancements are designed to meet the increased demand for more complex title releases," said Matt Palmer, senior product manager for Sonic's Professional Products Group. "With more people using their PCs for home entertainment, movie watching and using broadband connections to the Internet, Sonic is focused on creating products and capabilities that expand the business opportunities of our customers and maximize their efficiency."

New software and products from Sonic include the following:

SD-series Encoder 3.1 -- Available for Windows, Sonic's SD-1000 and SD-2000 encoders are well known for delivering cinematic-quality MPEG video with the greatest ease and reliability. The new version of software features wild encoding -- the ability to encode from video and audio sources that cannot or need not be controlled via machine control; extended limits for VBR-style bit rate parameters -- the ability to set minimum and target rates as low as 1MPS to give users greater control; and an enhanced preset data display that allows parameter settings to be available for reference when movies are open in the timeline and thereby easily allowing additional encodes to use the same parameters. Currently shipping, the SD-1000 encoder is available at a suggested retail price of $11,000 and the SD-2000 encoder is available at a suggested list price of $25,000.

Sonic eDVD 3 -- Built-on InterActual(R) technology, the Hollywood standard web-connection platform, eDVD 3 is a new software application that works with the majority of authoring programs in the market today and extends the interactivity of standard-DVDs by adding live web and DVD-ROM links from a menu button or a DVD's video timeline. A "must-have" add-on for any professional DVD author, eDVD creates enhanced titles that offer the same level of compatibility on set-top players as standard DVDs as well as cross-platform playability on both Mac OSX and Windows XP-based computers. eDVD 3 is available now at a list price of $899.

DVD Producer(TM) 4.5 -- The latest version of Sonic's award-winning DVD authoring application for creative professionals, DVD Producer 4.5 integrates a range of new capabilities and features including dual-layer (DVD-9) title production and compatibility with the new DVD+R double-layer DVD-recordable drives as well as a newly-integrated professional Dolby Digital audio software encoder. DVD Producer 4.5 is available now, and new systems featuring real-time hardware proofing have a starting retail price of $1,999.

DVD Producer HD Workstation -- The world's first authoring system for creating HD titles on DVD using Microsoft's WMV HD-DVD format, the DVD Producer HD Workstation integrates Sonic's HD-series real-time hardware encoder with DVD Producer's fast and flexible authoring to create a seamless workflow that allows professional authors to build interactive titles with stunning HD video content. WMV HD-DVD titles are playable using the Windows Media 10 Series player on Microsoft Windows XP computers. The new system is expected to ship in the fourth quarter of 2004.