Silverstone at CES 2020
Silverstone showcased at CES 2020 an expended ortfolio pf products, ranging from PC cases, PSUs, and accessories.
Starting with the T16 M.2 Docking Station, it is a pocket-sized M.2 PCIe NVMe SSD external dock. Teh device can connect to your PC via USB Type C Gen2, and even has a power button as well.
The ML10 is a Mini-ITX case with a very small footprint (2.7 to 3.6 liters) supports up to 2x 50 mm fans as cooling.
The Sugo SG14 ($70) case update is based on the original SG13 but it features a mesh front panel and steel body, along with a redesigned interior layout that doubles the cooling capacity. You can install up to a 280mm AIO radiator on the side of the chassis itself, and then also install a 120mm fan in the rear to act as an exhaust.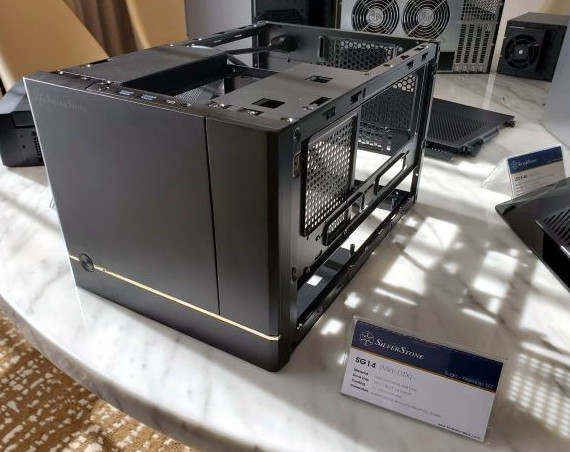 The case supports either an ITX or a Mini-DTX motherboard and can house full sized graphics cards up to 320mm in length and 187mm thick. It also supports a single 2.5-inch drive, and up to two 3.5-inch drives. It will be available for $70.
The SETA A1 features a a sleek curved aluminum front panel, surrounding a steel shell, and a tempered glass side panel. Available in five different colors, its ATX interior has a PSU shroud cover, supports vertical GPUs and up to 2x 200mm front intake fans. In addition, the case comes with ARGB lighting, a transparent side panel and will be available starting January 15th for $120.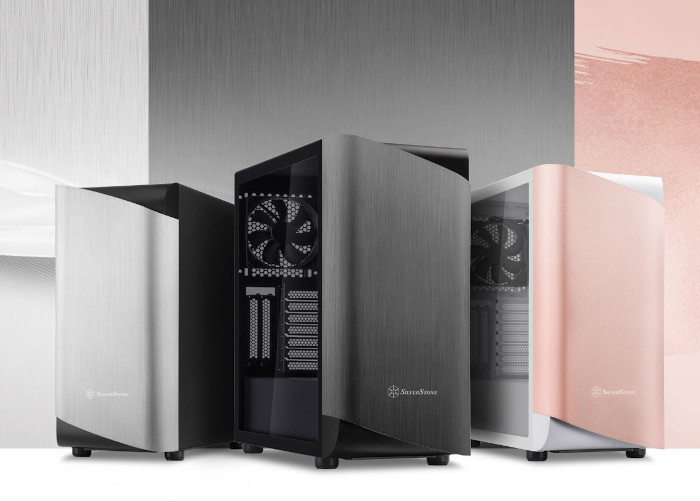 The FARA B1 & R1 are entry-level ($59) products. The FARA B1 features a more subdued front-panel design with a frontal slab of material, whilst the FARA R1 should provide increased airflow due to the honeycombed cutouts in the front panel. Both feature triple 120 mm fan support on the front of the chassis.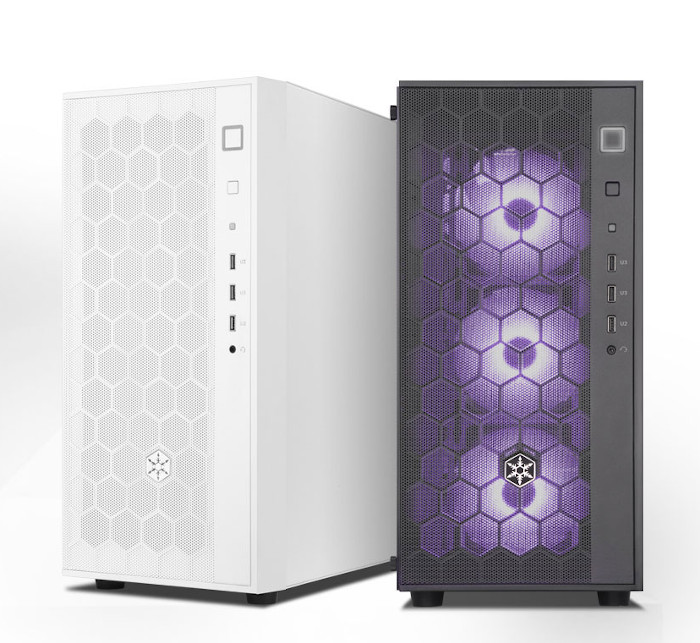 According to Silverstone the Fara also has a "precisely designed interior" to provide sufficient space for high-end graphics cards and multiple cooling solutions. It supports up to the ATX motherboard form factor, a standard ATX PSU (160mm max), GPUs up to 325mm in length and the CPU cooler can reach a height of 165mm.
Silverstone's premium offering is the Alta F1 ($169). Still under development, it includes an aluminium-clad steel frame, a 90º rotated motherboard layout, a vertical GPU mounting system for you proud GPU owners out there, as well as ARGB lighting.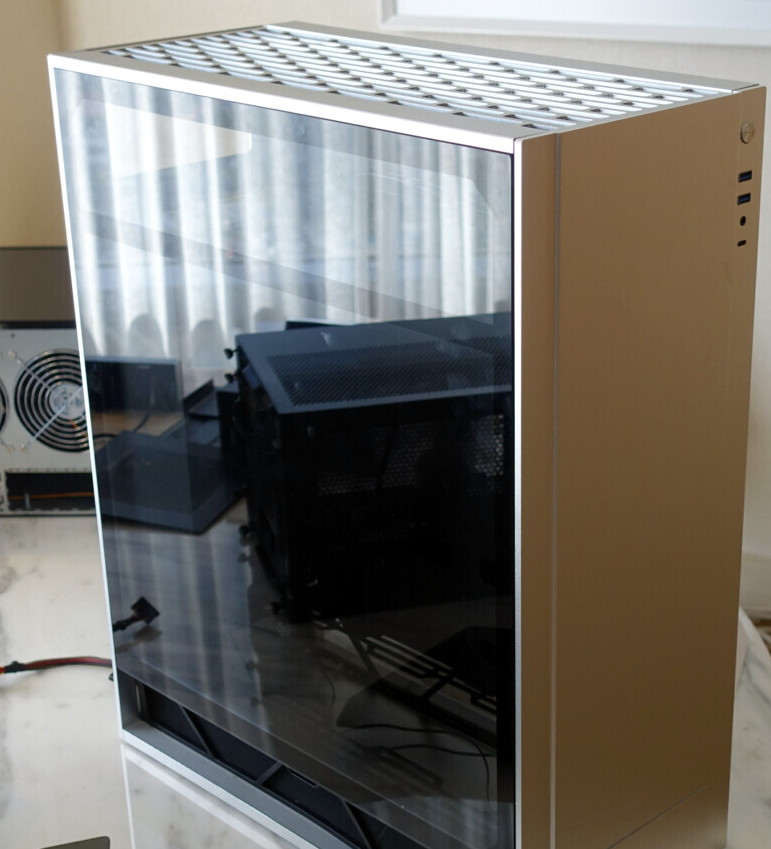 You also get support for a dual-layer 180mm/160mm fan setup, or you can install up to three 140mm/120mm fans.
Moving on to power supplies, SilverStone showcased the SFX-L 1000 W - which outputs an amazing 969 W per liter (and increases final output over the previous top PSU in the series by 200 W).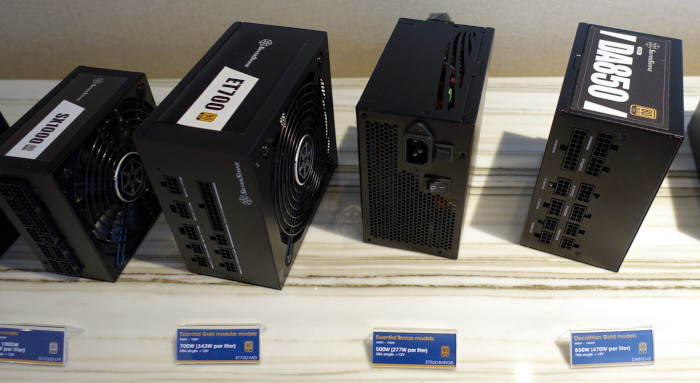 Silverstone also showcased the Decathlon Gold Modular models (up to 1650 W output); their Nightjar fanless PSUs (700 W); a new TFX PSU with a 700 W output); and the Essential Gold modular series.