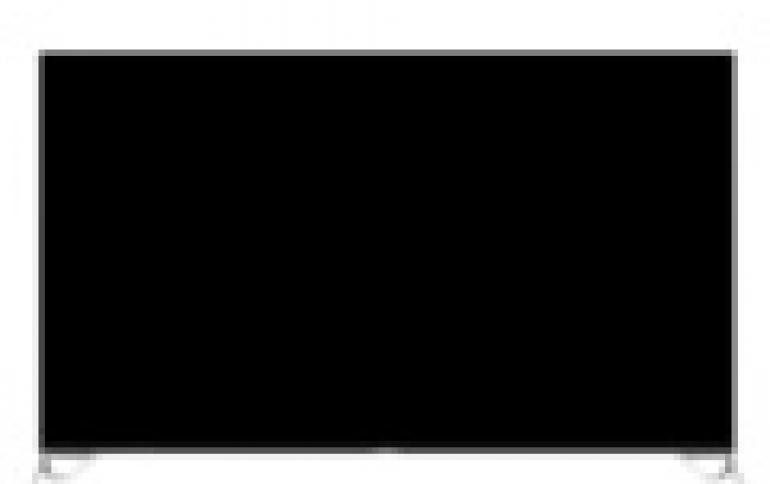 Sharp's AQUOS 4K NEXT TVs Add Subpixel To Boost Resolution To 8K
Sharp has announced the 80-inch LC-80XU30 "AQUOS 4K NEXT" LCD TV, which features a 4K screen that can display imagery at 8K resolution. The 80-inch Aquos 4K Next TV has a nominal resolution of 3,840 x 2,160, but it has an added subpixel and a special circuit that allows it to upscale to the equivalent of 7,680 by 4,320 pixels (8K).
The principle behind the TV's upscalling capabilities is the same also followed for the company's 2K TV AQUOS quatron Pro XL20 series - a 2K TV that was advertised as "4K equivalent".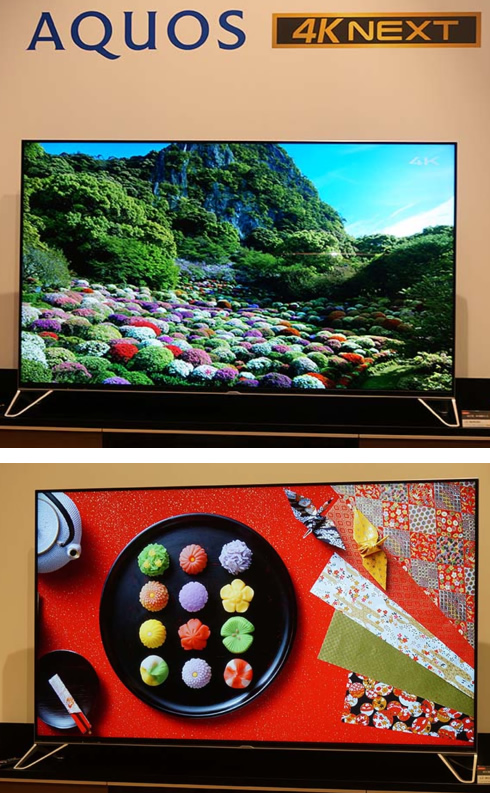 The screen adds a yellow subpixel to the traditional red, green and blue (RGB) array, producing more vibrant, realistic colors. According to Sharp, the 4K panel is able to provide an image equivalent to 8K quality by illuminating four parts of each picture element separately.
The new Aquos TV is powered by a new signal-processing circuit called the "X8-Master Engine Pro," which automatically cuts noise and adjusts contrast and color based on the imagery being displayed. Sharp said the new TV has much finer diagonal lines than regular 4K screens, which can improve the appearance of detail in fabrics and hair on screen.
The LC-80XU30 is also THX 4K Certified. Powerful sound output is maintained through a set of six theree-way speakers (10W x 4ch + 25W) and a subwoofer powered by Sharp's "DuoBass" technology.
The 8K TV will retail first in Japan this July, priced at ?1.6 million ($13,000).