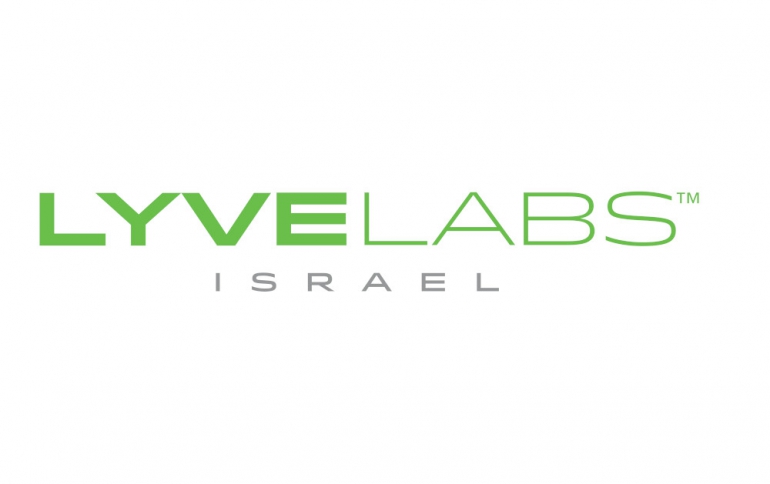 Seagate's Lyve Labs Opens Doors In Tel Aviv
Seagate Technology plc today officially opens its Lyve Labs Israel.
The Tel Aviv centre will work with a number of startups on "data challenges," Seagate said.
"The reason Seagate created Lyve Labs is because we understand that innovation cannot happen in silos," said Seagate's CEO Dr. Dave Mosley. "It's a work of collaboration. The innovators at Lyve Labs are indebted to others. In turn—drawing on over 40 years of Seagate's research and development—we want to help enable innovations that use data for the good of humanity."
Israel is a hub of datasphere innovation, with the largest number of startups per capita in the world and with more than 10% of the labor force employed in the high-tech industry. Prior to the lab's opening today, Dr. Mosley will address an audience of investors and entrepreneurs at OurCrowd—the largest global investor summit in Israel—as one of its key speakers. The theme for the 2020 OurCrowd is "Startups: Going Beyond," which aligns with Seagate's vision of startup technologies pushing the innovation limits. The Lyve Labs center in Tel Aviv has already attracted a number of startups looking for solutions that harness data.
HUB Security partnered with Lyve Labs Israel because it wants to benefit from Seagate's expertise in trusted data solutions. For this purpose, a streamable hackathon may be hosted at the Tel Aviv center later this year.
Among other projects, the innovation center in Tel Aviv conducted a trial run of the Lyve Drive Shuttle. The project, which involved collaboration with UPS, proved that moving data physically in shuttles via its reliable global shipping network instead of uploading can be more cost-effective and faster at scale. The Lyve Drive Shuttle was launched at the 2020 CES in Las Vegas as a part of the Lyve Drive Mobile Systems family.
In addition to proofs of concept, solutions offered by Lyve Labs Israel will include consultations with experts who can help solve data challenges, design and qualification services, playbooks for scaling efficiently, reference architectures, services that can optimize data management flows, and infrastructure and test-bench facilities. In the spirit of open innovation, reference architectures and case studies will be published publicly online.
Lyve Labs Israel will be Seagate's flagship innovation center. Another Lyve Labs center is located in Longmont, Colorado, United States. Additional Lyve Labs centers are being planned globally.