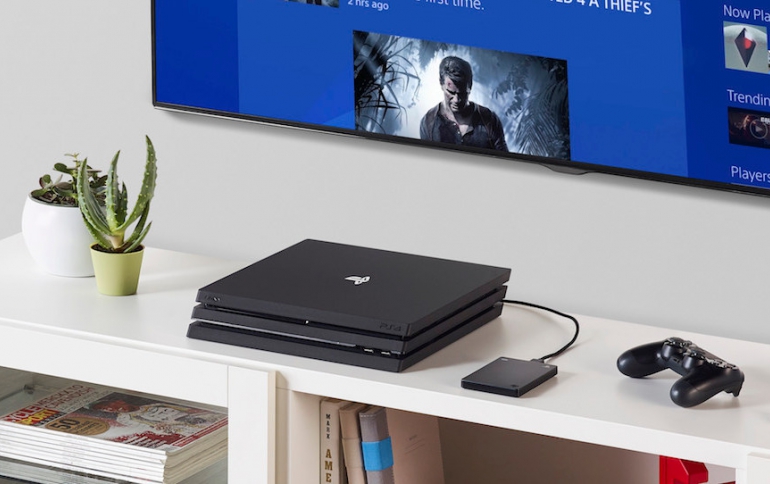 Seagate Launches 2TB Game Drive for PlayStation 4 Systems
Seagate introduces the Officially Licensed Seagate Game Drive for PlayStation 4 systems.
The new Game Drive for PS4 has been tested and is optimized for PS4 systems. It features a sleek design and 2TB of storage capacity to let PS4 owners ang on to their favorite older titles and add-ons while still leaving room for new games.
The drive is direstly connected to the PS4 via a USB cable. The PS4 automatically recognizes it and it is ready for use in approximately 3 minutes.
The drive is optimized to work with every model of PS4 (requires system software version 4.50 or greater) and will be available next week in North America for $89.99 MSRP.