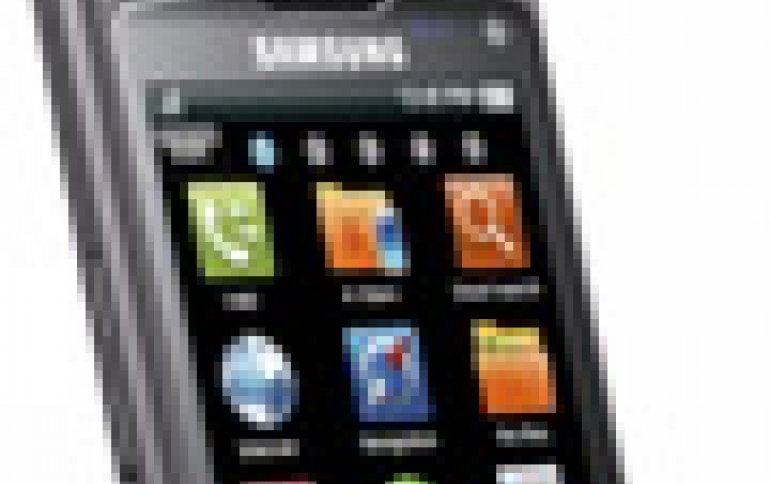 Samsung Wave, First Bada Smartphone Hits The Market
Samsung today announced the commercial availability of the
Samsung Wave (Model: S8500)
in European countries, including Germany, France and the UK. Unveiled at Mobile World Congress 2010, the Wave is the first smartphone based on Samsung?s new, open smartphone platform, Bada.
Bada, which means ocean in Korean, represents the South Korean company's efforts to exert itself in the world's smartphone market. With the launch of the Wave, Samsung is trying to construct an eco-system around bada platform including Samsung Apps. Samsung Apps will be available in 80 countries when the Wave launches, and will increase the premium content and applications pool through collaboration with partner companies and developers.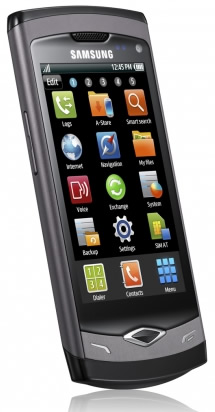 The bada SDK provides a complete set of Application Programming Interfaces (APIs) as well as IDE (Integrated Development Environment), simulator, UI builder, and other tools and sample applications and documents. A beta version of the Samsung bada SDK (Software Development Kit) was recently made available to applications developers, and the complete bada SDK 1.0.0 will be available for download shortly, Samsung said.
Samsung Apps, an integrated application store accessible from the device and online, has already launched in the UK, France, Italy, Singapore, Germany, Brazil and China for Windows Mobile or Symbian based phones. Samsung Apps will accelerate market expansion driven by bada platform to more than 100 carriers in 80 countries all over the world. Participating application providers include The Associated Press, Electronic Arts, Facebook, Gameloft, Layar, Myspace, Namco Bandai, Twitter, Universal Pictures International, WeatherBug, ZAGAT and many others.
Samsung's bada is the secret behind the Samsung Wave and enables applications to utilize the hardware by providing various APIs for interactivity including UI elements, 3D Graphics, Flash, multipoint-touch, sensors and motion support. In addition, service-oriented features such as social network integration, LBS (location-based service) and in-application-purchase, allow users to experience a variety of applications and content.
To motivate developers, 'bada Developer Challenge' application contest started to global developers. Samsung has set aside a prize pot totaling $ 2,700,000 for this event. 300 developers survived at the first round will receive Samsung Wave and the contest winner will receive $300,000.
Samsung also plans to hold a series of bada Developer Days in more than 20 countries to encourage bada application development and assist relevant developers and their communities.
Wave: Social Hub and TouchWiz 3.0
Social Hub allows users to anage their communication needs by providing unified access to emails, IMs and Social Networking Sites (SNS). It is powered by 'Push' technology, ensuring a real time delivery of emails, IMs, calendar events and SNS updates. The benefits of Social Hub are further enhanced by the Wave?s TouchWiz 3.0 UI. Samsung?s latest TouchWiz 3.0 user interface includes new features such as motion UI, Smart Unlock and a customizable widget screen.
For those who love music, Wave's device home-page can be turned into a media player; while for those who take and share a lot of photos, the page can be customized to feature favorite images. Users will also benefit from Quick Panel, a way of prioritizing and aggregating apps into one screen for instant access.
Samsung's Wave also comes with a Super AMOLED 3.3" display delivering a brighter and less reflective viewing experience.
The Samsung Wave benefits from a 1GHz processor, which powers the touch screen user interface as well as 3D and memory-intensive graphics and videos.
The phone also supports DivX, Xvid, MP4 WMV, virtual 5.1 surround sound and HD video (720p) decoding and recording capabilities.
The Samsung Wave is also the first handset in the world that incorporates the Bluetooth 3.0 and WiFi 802.11n standards.
The Samsung Wave will expand its availability from European countries to Southeast Asia, China, the Middle East and Africa, and Latin America, Samsung said.