19. DVD+R DL - Page 2
Samsung TS-H552U Burner - Page 19
DVD+R DL - Page 2
- Writing Quality
In order to test the Samsung TS-H552U's DVD+R DL writing quality, we used the LiteOn SOHD-167T and the Plextor PX-712A drives.
Verbatim Double Layer media @ 5X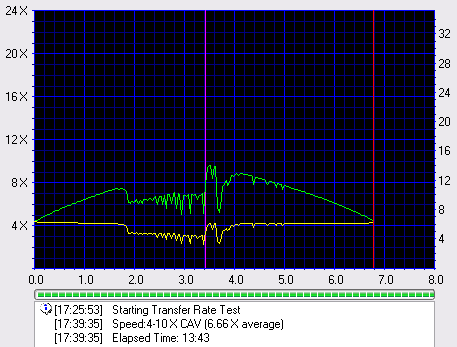 Traxdata Double Layer media @ 2.4X
- Summary
Unfortunately, the writing quality in this case, as in the previous test with DVD+R/-R media is poor, rendering the 5X burning speed void.
- Compatibility
Unfortunately the drive doesn't supports booktype change and for this reason both burned media were not playable in our standalone players from Pioneer, Philips and NeuNeo.