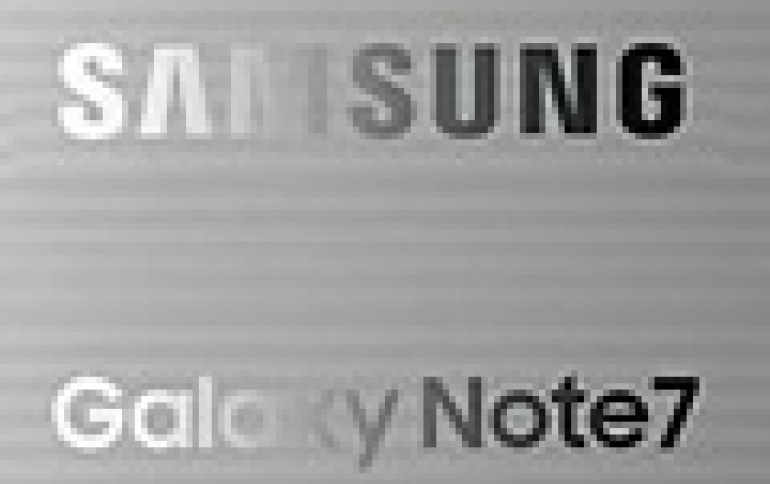 Samsung Galaxy Note 7 Customers To Get New Galaxy Note 8 Or Galaxy S8 Smartphones Half Price
Samsung Electronics is offering a generous upgrade program option to Galaxy Note 7 customers in South Korea who trade in their recalled device for a Galaxy S7 phone. Confirming last week's report, Samsung said customers who trade in their Note 7 phone for either a flat-screen or curved-screen version of the Galaxy S7 can trade up for a Galaxy S8 or Note 8 smartphone launching next year through an upgrade program.
The world's top smartphone maker permanently ended Note 7 sales due to continued reports of fire from the flagship device. In addition to offering refunds or exchanges for a Galaxy S7 smartphone, Samsung has already offered financial incentives amounting to 100,000 won ($88.39) to affected customers in South Korea.
Users in the upgrade program will need to pay half the price of a Galaxy S7 device, rather than the full amount, before exchanging to the S8 or the Note 8, Samsung said.
Anyone that exchange Note7 to either Galaxy S7 or Galaxy S7 Edge will be offered a 12 month exemption in device installment payment if they buy a new Galaxy S8 or Galaxy Note8 launching next year. Smartphone typically is bought on a two-year pricing program in Korea with a wireless carrier that includes installment for the phone.
For example, if a current Galaxy Note7 owner exchanges the device to a Galaxy S7 or Galaxy S7 Edge on a two-year installment plan and wishes to shift to the new Galaxy S8 that is expected to be released in February or March, the local consumer will only have to pay for about 6 month installment fee. Customers waiting for the next Note8 that is usually out in third quarter could save 12-month payment for their device.
Samsung Electronics said that consumers that have already exchanged their Galaxy Note7 to Galaxy S7 or Galaxy S7 Edge devices will also be applied retroactively to the new compensation program that will be offered until November 30.
Samsung Electronics is expected to announce similar compensation program for customers around the world.