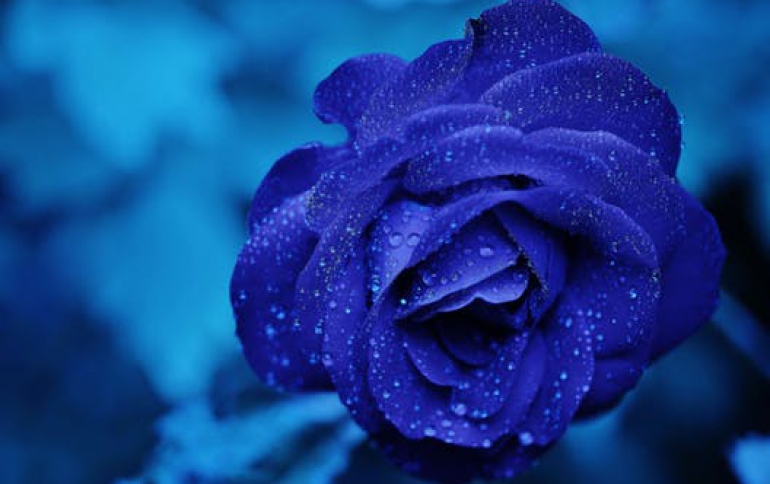 Samsung C-Lab Projects at MWC 2018: Wearable Cameras, Helmet Communication Devices and Sticky Note Printers
Three products developed by companies spun off from Samsung Electronics' C-Lab are being showcased at this year's Mobile World Congress (MWC): FITT360, a wearable 360-degree camera; Ahead, a communication device for people who wear helmets; and nemonic, a smart sticky note printer.
Created by LINKFLOW, FITT360 is a neckband-type 360-degree camera that records full-HD video from the first-person viewpoint. Here are some of its main features:
Automatic stitching technology enables 360-degree content to be shared and broadcast in real time.
A 6-axis sensor helps to deliver unshakable stability and minimize distortion.
Its ergonomic, durable design made from water- and dust-resistant materials ensures that it can be worn comfortably and in just about any environment.
FITT360 SECURITY, a variant for use as a bodycam, is also available for the security market.
Developed by analogue plus, Ahead is a smart communication device that makes it easier and safer for helmet users such as cyclists, skiers and construction workers to make calls, enjoy music and receive voice notifications.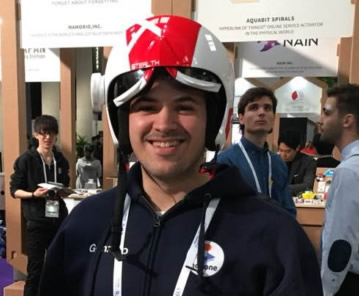 The device, which attaches to the outside of a helmet, is paired with the user's smart phone.
Noise cancellation and beam-forming technology provide loud and clear communication while active, even in noisy environments.
Push to Talk (PTT) functionality enables communication among multiple users at the same time via a two-way radio connection.

Launched by Mangoslab, nemonic is a compact smart printer that prints memos from a mobile device or PC as sticky notes without using ink or toner.
Users can compose, edit and print information such as digitally handwritten memos, text, images, or tables using preset templates on the nemonic app. Information is printed on sticky note paper in less than five seconds.
Printed notes can be saved on a cloud service to be managed and shared.
nemonic can also connect to up to 20 mobile devices simultaneously via Bluetooth.