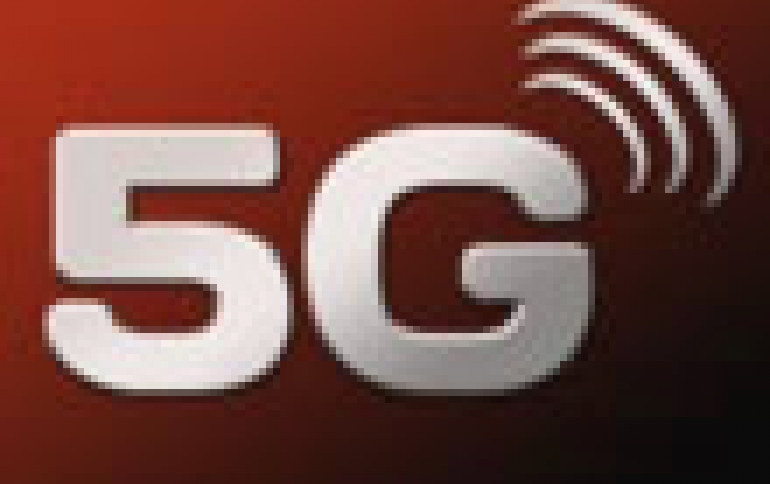 Samsung and LG U+ Signed MoU for 5G Technology
Samsung Electronics will partner with Korean telecommunications operator LG U+ to jointly develop 5G technology. "This partnership will help us drive R&D, which in turn will power innovation in the global telecommunications industry. 5G networks will be based on the convergence of a whole host of incredible new technologies, from more advanced antenna systems to Network Functions Virtualization (NFV). Bringing together Samsung's cutting-edge technology and LG U+'s expertise and understanding of end-users preferences as well as application and service trends, will be a powerful combination," said DongSoo Park, Executive Vice President of R&D in Network Business at Samsung Electronics.
The collaboration will focus on three areas:
5G global spectrum identification and acquisition
Identifying and acquiring appropriate spectrum for 5G use is a key goal of the partnership, with particular emphasis on high-frequency bands, due to its relatively high availability and potentially enormous data capacity. Given the lack of industry-wide agreement on 5G spectrum, Samsung and LG U+ have identified an urgent need to drive early global standardization. Together, the companies will contribute jointly to efforts to determine the best spectrum – subject to the consensus of the International Telecommunication Union's (ITU) IMT-2020 group.
Samsung Electronics and LG U+ will prepare a collaborative white paper on 5G spectrum standardization and will appear jointly at key industry events to address this issue. As part of their submission for the upcoming World Radiocommunication Conference (WRC), the South Korean telecommunications industry and government have proposed the following six 5G spectrum bands as suitable for global usage: 27 – 29.5GHz, 31.8 – 33.4 GHz, 37 – 42.5 GHz, 45.5 – 50.2 GHz, 50.4 – 52.6 GHz, and 64 – 74 GHz.
5G technology co-development
Samsung and LG U+ will collaborate on future research and development. For example, the companies will co-develop Full Dimension Multiple Input Multiple Output (FD-MIMO) antenna technology, in order to deliver 5G's throughput and data capacity potential.
Other joint R&D areas will include network architecture design, a review of key network elements and new millimetre wave (mmWave) radio technologies – both for network infrastructure and user devices. Performance targets in this latter area include vastly improved throughput capabilities and smooth service, even at speeds of up to 500km/h.
Lastly, co-development will also focus on Software Defined Networking (SDN) and Network Function Virtualization (NFV) technologies, with the aim of sharply enhancing end-to-end operational efficiency and flexibility.
5G technology global standardization
The partnership will focus not only on the determination of 5G spectrum, but the standardization of 5G technologies as well.
To this end, Samsung Electronics and LG U+ will participate in several key global standardization bodies, including the ITU's IMT-2020 promotion group and the 5G Forum in Korea. These organizations are important platforms from which Samsung and LG U+ can jointly promote the adoption of 5G spectrum and technology standards.
The advent of 5G mobile networks is expected to exponentially increase cellular data throughput capabilities while reducing network latency and operational costs. However, if this potential is to be realized, it will be essential to strike industry partnerships and collaborate during the ongoing development of 5G technology.