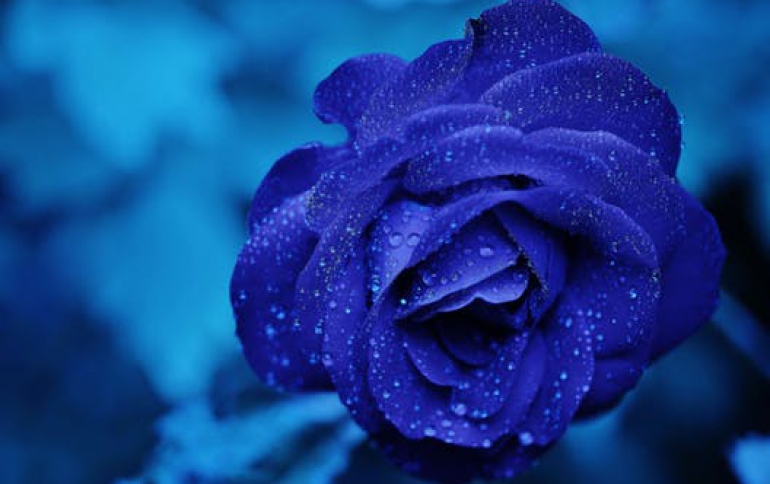 Rambus to Develop Hybrid Memory System Architectures for Data Centers
Rambus is collaborating with IBM to research hybrid memory systems and will develop a flexible prototype hybrid memory platform using the OpenCAPI interface to demonstrate performance of multiple memory types in real-world server applications.
Targeting one of the industry's key performance challenges, Rambus Labs and IBM aim to optimize the use of DRAM and emerging memories to create a high-capacity memory subsystem that delivers comparable performance to DRAM alone.
"The exploding volume of data and rapidly evolving workloads for Big Data applications are placing tremendous pressure on data center memory systems for increased performance and capacity," said Laura Stark, senior vice president and general manager of the Emerging Solutions Division at Rambus. "This project with IBM demonstrates our ongoing collaboration with the industry to accelerate the development and adoption of advanced memory solutions."
Rambus will leverage IBM's POWER9 processor and its OpenCAPI interface to build a Hybrid Memory and development subsystem prototype. To move forward on this project, Rambus announced it has joined the OpenCAPI Consortium, an open development community based on Coherent Accelerator Processor Interface technology, and OpenPOWER Foundation, an open development community based on the IBM Power Architecture.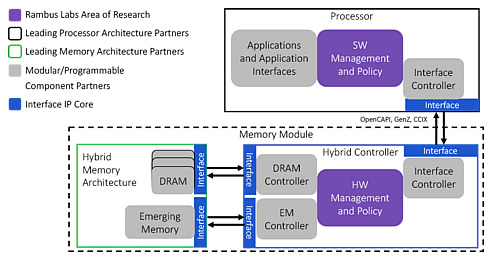 Having high-capacity and high-density memory near the processor improves overall system performance and increases the ability to more fully utilize CPU resources. Rambus and IBM's flexible hybrid memory system architectures will combine standard DRAM using other technologies such as Flash, enhanced Flash, Phase Change Memory (PCM), Resistive RAM (ReRAM) and Spin Torque Transfer Magnetic RAM (STT-MRAM) to create high capacity memories at lower cost per bit, with performance levels comparable to that of DRAM.