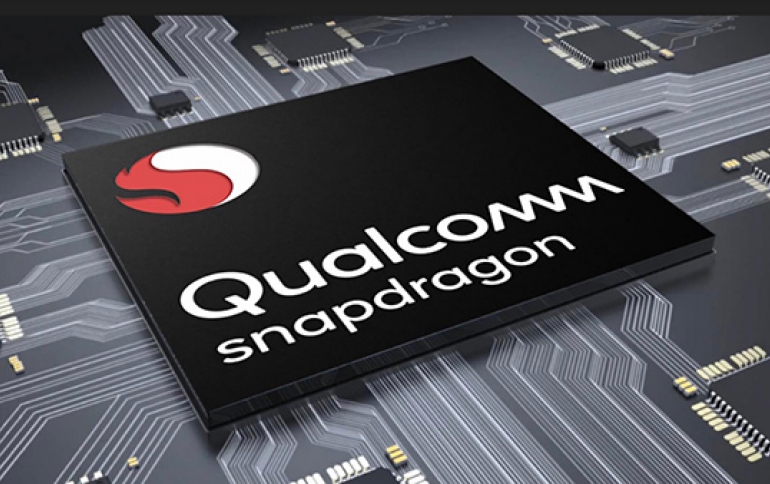 Qualcomm Turns to TSMC Over Samsung For 7nm Chips
Samsung Electronics has reportedly lost Qualcomm's 7-nanometer (nm) chip order to Taiwan-based Taiwan Semiconductor Manufacturing Company (TSMC), in a blow that could impede the Korean chipmaker's latest efforts to expand its dominance in the foundry business.
According to industry sources from South Korea, Qualcomm has asked TSMC to produce 7nm chips that it is planning to launch around the end of this year. TSMC that also produces application processors for Apple's iPhones.
The reason behind Qualcomm's decision is the fact that Samsung Electronics has delayed the development of the new advanced fabrication technology. On the other hand, TSMC has focused on developing 7nm process while skipping over the 10nm process. This had forced Qualcomm to trust Samsung for its 10nm chips, which make up nearly 40 percent of Samsung Electronics' 5 billion won foundry revenue.
Following Qualcomm's decision for the new 7nm chips, Samsung will likely see the operations at its factories to drop starting from next year, unless the company secure new orders from other customers.
Last month, Samsung announced a plan to separate its foundry business into a new unit as part of efforts to up its share in semiconductor outsourcing market.
It was not the first time for the Korean chipmaker to lose its major client to the Taiwanese rival. Apple's chip orders for its application processors had been shifted from Samsung to TSMC in recent years and the Taiwanese company has reportedly secured Apple's new orders on it next generation chip.
Industry watchers claim that Samsung also stays behind TSMC in post-fabrication process such as packaging. TSMC is said to have contributed in making Apple's mobile devices thinner with its advanced packaging technology, but Samsung Electronics is yet to develop the similar technology.
TSMC commercialized the first and only FoWLP (Fan-out Wafer Level Package) technology, which can increase performance and reduce the thickness for its back-end process.
Samsung Electronics and Samsung Electro-Mechanics Co., Ltd. are working together to develop FoPLP (Fan-out Panel Level Package) technology that has better production efficiency than Fan-out packaging technology. However it is estimated that one or two more years is needed to apply this packaging technology AP. Until then, Samsung may outsource the rear-end packaging process of its next generation Exynos application processor (7nm and 8nm) to an OSAT (Outsourced Semiconductor Assembly and Test) company.
Following the delay in the development of the 7nm chip manufacturing process, the Korean tech company recently released 8nm process node, an upgrade version from its 10 nm process without any major alteration, and unveiled a roadmap of introducing the 5nm technology in 2019 and 4nm in 2020. It also plans to start mass producing chips on 7nm class technology for its new Galaxy Note smartphones to be launched next year.