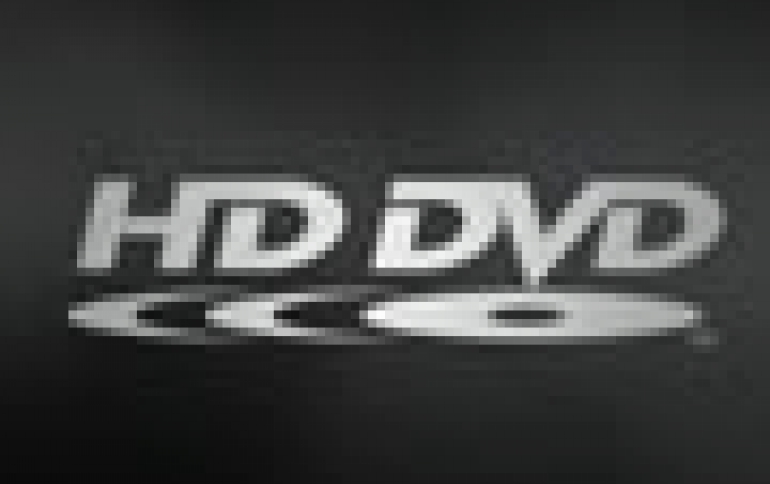 Paramount, Universal Announce HD DVD Releases For First Quarter of 2008
Paramount Home Entertainment (PHE) announced its upcoming slate of releases on HD DVD for the first quarter of 2008, while Universal announced the release of the first HD movie in HD DVD Combo Disc (HD DVD & DVD). The announcements of both studios come to confirm their commitment to the HD DVD format, in the light of the recent shake up in the high-def format war.

Paramount Home Entertainment

Released on January 8, PHE's first HD DVD title of the year is David Fincher's director's cut of the mesmerizing drama Zodiac, which has been cited on over 200 critics' lists as one of the top 10 films of 2007. The HD DVD includes over three hours of bonus materials including a multi-part exploration of the making of the film, the facts of the real-life attacks and more. Following on February 26, PHE will debut the director's cut of Robert Zemeckis' visually cinematic experience, Beowulf. The HD DVD will include a feature-length picture-in-picture track, web enabled Beowulf Profiler, A Hero's Journey: The Making of Beowulf with optional pop-up trivia and much more.

Director and screenwriter Sean Penn's adaptation of the inspirational true story Into The Wild arrives March 4 with behind-the-scenes material, along with the drama Things We Lost In The Fire, which features a discussion of the film and deleted scenes.

DreamWorks Animation's new animated hit Bee Movie buzzes onto HD DVD on March 11 loaded with exclusive content, including web-enabled downloadable features such as The World of Bees and a Build-A Bee Avatar, a picture-in-picture storyboard reel, customizable menus, Barry's trivia track and much more.

"The Jack Ryan Collection" will arrive on HD DVD featuring four thrillers including The Hunt for Red October starring Sean Connery and Alec Baldwin, Clear and Present Danger and Patriot Games starring Harrison Ford as well as The Sum of All Fears with Ben Affleck and Morgan Freeman. In addition, The Kite Runner also will debut on HD DVD in the first quarter.

Universal's HD DVD Combo Disc

Universal Studios Home Entertainment delivers one of the most acclaimed movies of 2007 with the American Gangster HD DVD Combo Disc, available Feb. 19, 2008. American Gangster on HD DVD is loaded with signature features, including real-time interactivity, picture in picture, scene sharing, and web-enabled bonus content.

"Making it available on HD DVD Combo Disc is a win-win proposition for those consumers passionate about watching their content in high-def while also affording them the ultimate convenience of being able to watch the same movie on every home or portable DVD player they own," said Craig Kornblau, President of Universal Studios Home Entertainment and Universal Pictures Digital Platforms.

The American Gangster HD DVD delivers features using Microsoft's HDitechnology. You can navigate through the movie, bonus features and settings as the movie plays, instantly turn U-Control on or off, or access Web-enabled features at anytime.

The HD DVD will include U-Control picture-in-picture, taking you behind the scenes with Denzel Washington and Russell Crowe, director Ridley Scott, producer Brian Grazer and key cast and crew members for exclusive interviews and revealing footage about the scene you're watching. The My Scenes feature let's you create your own personal collection of favorite American Gangster scenes. Bookmark the ones you want and all will appear as a visual timeline of the movie. Select any clip and you are instantly transported to that moment. Your HD DVD player will store your scenes until you delete them, so you can enjoy your own personal version of the film whenever you like.

If you want to share your My Scenes cliplists with friends, U-Control makes that easy too. Connect through the Web-enabled icon in the main Menu and start sending cliplists and messages to your friends with HD DVD players.

Your HD DVD player is also your direct connection to new movie trailers, interactive polls and exclusive content including the deleted scene, "Frank and Eva's Wedding". A registration process gets your HD DVD player connected to the Internet (via Ethernet connection) and puts you on the road to unique content, fan communities and even e-commerce. Send your favorite clips, using My Scenes, to your friends via a buddy list. Sign up for newsletters, sweepstakes and special offers. Access your exclusive link to new Universal content, right from your living room. You can watch and delete, or save on your player for later.