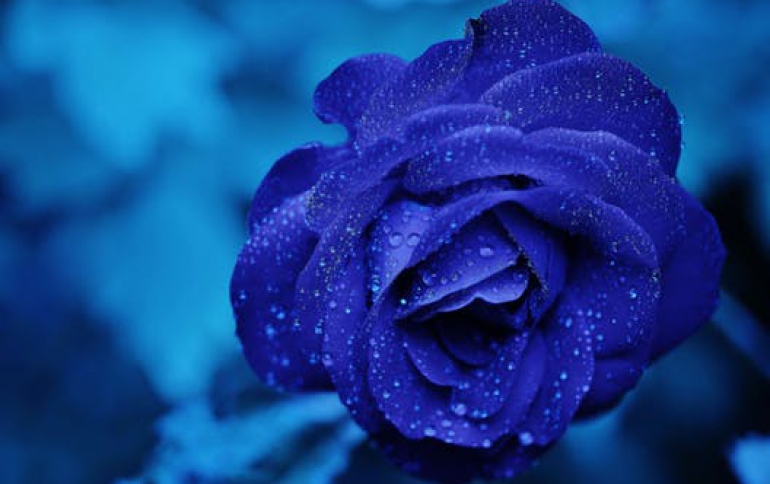 Panasonic Introduces a 16:9 Aspect CCD Into Digital Photography
Panasonic has launched two new LUMIX digital still cameras. They include the DMC-FZ30 in the super zoom FZ series and the DMC-LX1 in the new wide mode LX series. The LX1 is the first digital still camera featuring a CCD which supports a 16:9 wide screen width to height ratio (aspect ratio). They will be available in Japan on August 26 and released worldwide from August this year.
Both models feature Panasonic's MEGA O.I.S. (optical image stabilizer) to compensate for hand shaking. As with the previous models, they are equipped with high-quality Leica DC Vario-Elmarit lenses and the Venus Engine II image processors for the FZ30 and LX1.
The DMC-LX1 has an 8.4-megapixel 1/1.65-inch 16:9 CCD to capture images in a wide screen mode with true-to-life color and texture. Together with a 4x optical zoom 28-mm wide-angle lens, it gives more depth and scope to the pictures. The images stored on the SD Memory Card can be viewed on a wide-screen TV such as Panasonic Viera flat-panel TV.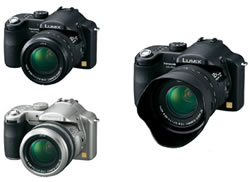 The 105.7 ? 55.8 ? 25.6 mm compact camera offers extensive manual controls including manual focus and manual exposure. To set exposure, aperture (wide: F2.8-8.0, telephoto: F4.9-8.0) and shutter speed (60-1/2000 sec.) can be determined individually for desired photographic effects. The DMC-LX1 comes with a unique joy stick for easy operation. It enables users to set the shutter speed, control manual focus and shortcut to a menu containing frequently used settings. The LX1, equipped with the same 2.5-inch LCD monitor as the FX9, is available in black and silver.
The LX1 adopt Extra Optical Zoom (EX) that extends the zoom ratio by using the center part of the CCD. With EX, LX1 can achieve 5.6x for 4:3 3-megapixel recording.
For advanced users, the 8-megapixel DMC-FZ30, the high-end model in the FZ series, comes with a 12x optical zoom and full manual operation. The optical zoom lens system is comprised of 14 lens elements in 10 groups including one extra-low dispersion (ED) lens and three aspherical lenses. With EX, the FZ30 can extend the 12x optical zoom up to 19x for 4:3 3-megapixel image recording.
The FZ30 comes with a free-angle 235,000-pixel 2.0-inch LCD monitor to support high- and low-angle shooting. The model is available in black and silver.
Both models offer switchable aspect ratio options. Users can easily select 4:3, 3:2 or 16:9 when shooting. Other common features include video and audio recording capability. The FZ30 can capture moving images at 640 ? 480 VGA and the LX1 at 848 ? 480 Wide VGA at 30 frames per second.
For further information about LUMIX digital still cameras, visit the LUMIX web site at
http://panasonic.co.jp/pavc/global/lumix/
.