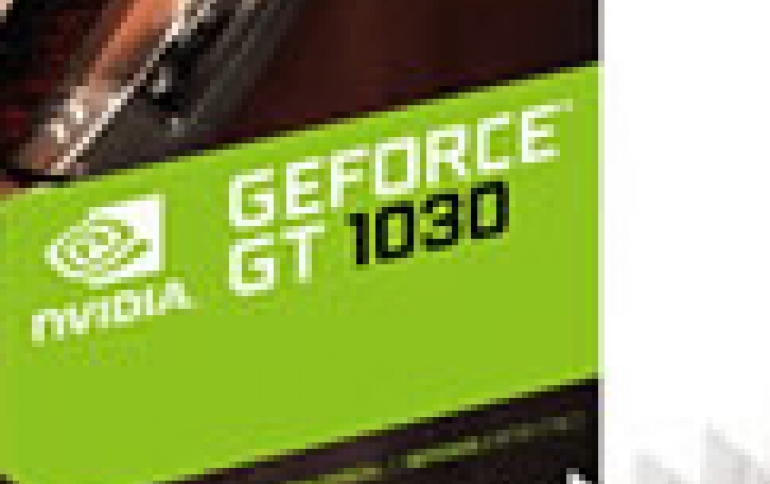 Nvidia's GeForce GT 1030 With DDR4 Instead of GDDR5 Could Disappoint You
Nvidia is selling two different versions of its GeForce GT 1030 graphics card. While they are priced the same, these low-end graphics cards deliver completely different performance levels, potentially misleading candidate buyers.
Released in May 2017, the original Nvidia GT 1030 graphics card was very affordable and popular among first-time PC builders. It shipped with a base GPU clock of 1227 MHz and 2GB of GDDR5 memory with a 64-bit memory bus. That yielded a memory bandwidth of 48 GB/s. At a $70 launch price, the card could play a modest amount of games at 1080p and maintain 60 FPS.
Last March, Nvidia reconfigured some GT 1030 cards with 2GB of DDR4 memory instead of GDDR5. Hardware Unboxed ran some tests on these "new" GT 1030 cards and showed a 65% decrease in memory bandwidth. In terms of gaming performance, we are talking about a 110% difference between the original GT 1030 and the new ones equipped with DDR4.
Don't forget that the prices are identical. But the reviews for the GT 1030 have been published for over a year, and the data are coming from the original GT 1030 with GDDR5 onboard. So before buying a GT 1030, make sure to check the card's specs.
we are waiting for a comment from Nvidia